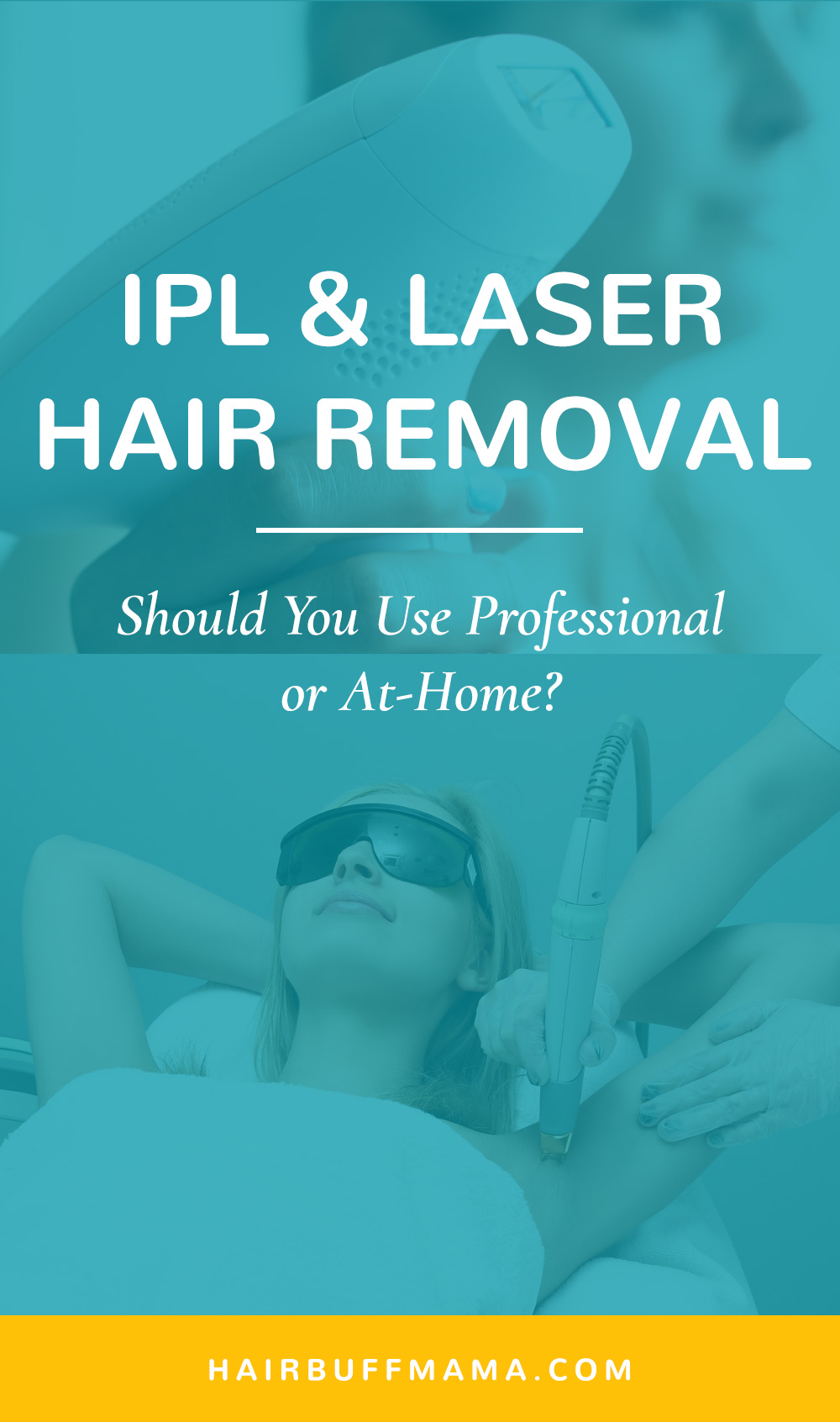 Given our endless search for methods to attain perfect skin that's free of unwanted hair, the market for quality light-based at-home hair removal treatments has become a rapidly growing industry.
Technological advances mean that both men and women who want to get rid of an unsightly body or facial hair can now do so in the privacy of their own homes, instead of having to book an appointment with a specialist clinic for a professional treatment.
Should I Use Professional or At Home IPL and Laser Hair Removal?
There are some concerns that should be taken into consideration regarding the safety of using these devices.
These include:
These devices are often approved for use on areas like the legs and other delicate places, but even so, if they are used incorrectly they may cause burns, painful blisters and even tissue damage.
They are generally not suitable for people with darker skin tones, due to the method in which the treatments detect hair, and focus their energy. People with very pale skin tones may also find these devices harsh on their sensitive skin.
It's important to ensure that these devices conform to all safety and health guidelines. The good news is that there are many FDA cleared light-based hair removal products available nowadays.
While there may be cheaper devices available that appear to be a cost-effective alternative, if there are concerns about the authenticity of the product's claims, there may well be concerns about its safety, as well.
To determine whether you should opt for professional or at-home IPL hair removal treatments, consider the following.
Choose professional hair removal treatment if:
You have already done your homework to select a professional practitioner to perform the treatment. Finding a reputable clinic, preferably, the one that specializes in laser or IPL hair removal is the most crucial part if you choose to undergo with this method.
You are not confident enough to do the treatment to yourself.
You have the resources to afford the treatment. Laser and IPL hair removal treatments should ideally be done in full 12-18 months which equates to 12-18 treatment sessions spaced 4-6 weeks apart. This means that you should be able to shell out money to last for the entire hair removal journey to achieve the permanent hair reduction result. A sudden discontinued treatment will just result in hair growth stimulation.
You want both fast and effective hair reduction result. Light-based and laser hair removal machines utilized by professional clinics are no doubt more powerful than portable ones that can be used at home. In addition, the provider will use the recommended treatment setting based on your Fitzpatrick skin type.
Choose at-home hair removal treatment if:
You're on a budget. The cheapest IPL hair removal device that is available for home us can be as low as $200.
You can comply with manufacturer's instructions and follow treatment sessions as required.
You're treating smaller areas. Underarm and bikini areas are the most common body parts being treated with these home light-based hair removal device.
You are patient, as at-home IPL or laser hair removal devices takes time, usually, the evident hair reduction results take place after the eighth session.
Braun IPL Hair Removal Silk Expert Pro 3
Braun is one of the most popular hair reduction brands in the industry for their 100-day guarantee and effective IPLs. The Expert Pro 3 is a compact device that has smart skin sensors and can treat legs in just 9 minutes.
Check Latest Amazon Price
We may earn a commission if you click this link and make a purchase at no additional cost to you.
Final Thoughts
It is very important to know the type of machine the clinic will be used for hair reduction treatment. Ask if they are using laser or IPL. If it's IPL, search for other clinics that perform laser removal, as lasers are known to deliver better results, at a similar cost to IPL.
However, if there are no clinics near you which are cost-effective, or offer the treatment you're looking for, then don't panic. Using an at-home IPL or laser hair removal device isn't as daunting as it may seem. If deciding to go with the at-home option, just remember to do your research, and select the product best suited to your skin and hair type.