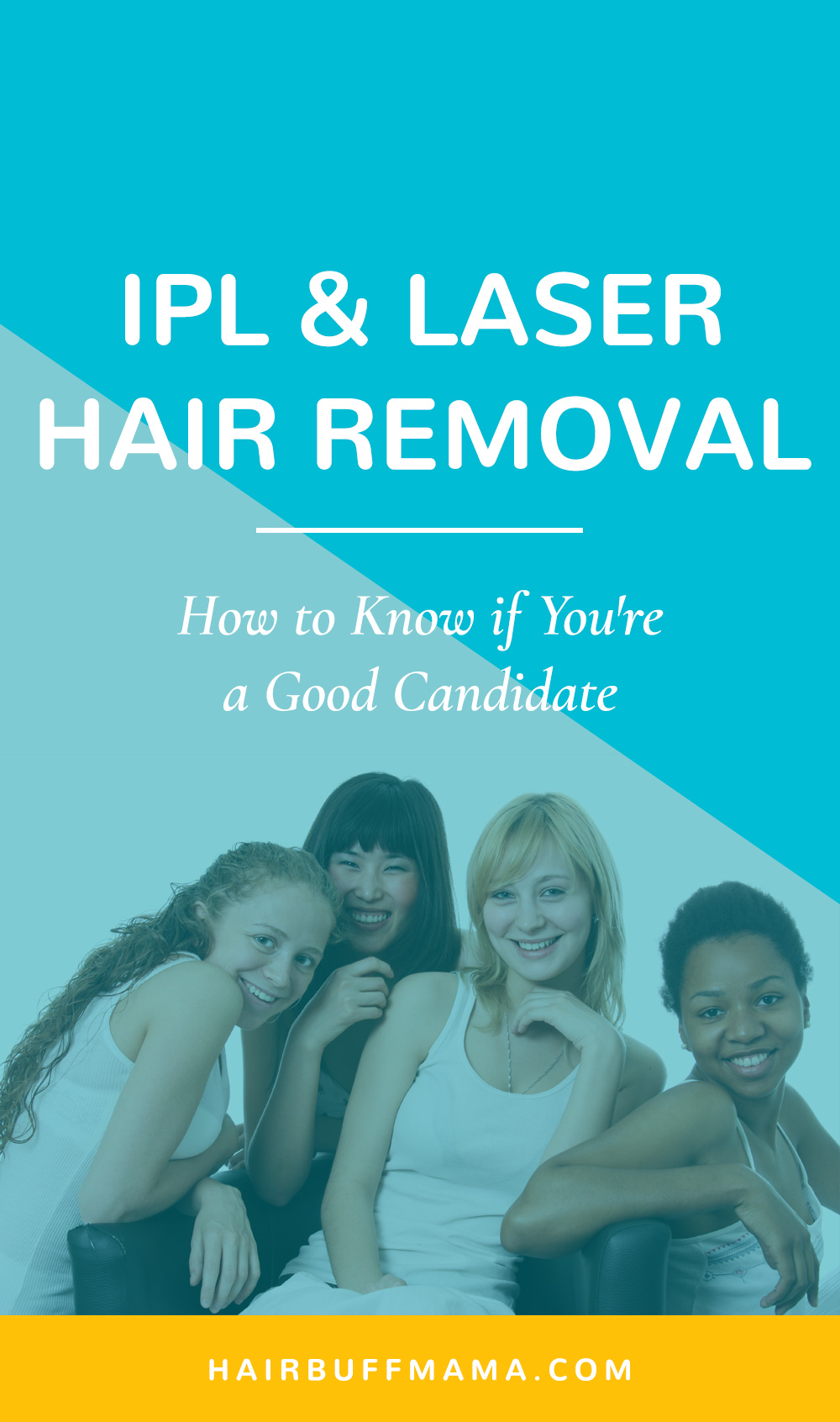 IPL and laser hair removal are some of the most widely recognized treatments for permanently reducing hair growth.
However, they may not be right for everyone. Whether you plan on buying an at-home IPL or laser device or choose to see a professional, it is very important to know first if you're the right candidate for this type of treatment to avoid over expectations, and unnecessary expense.
Factors to Consider with IPL or Laser Hair Removal Treatment
There are several factors to consider if these two light-based hair removal treatments are suitable for you.
1. The cost over time. Multiple sessions over time that could amount to more than 12 months of treatments to receive desired results. This can translate to a relatively expensive treatment, the cost of which should not be taken lightly. So, remember to think long-term when planning for this type of treatment.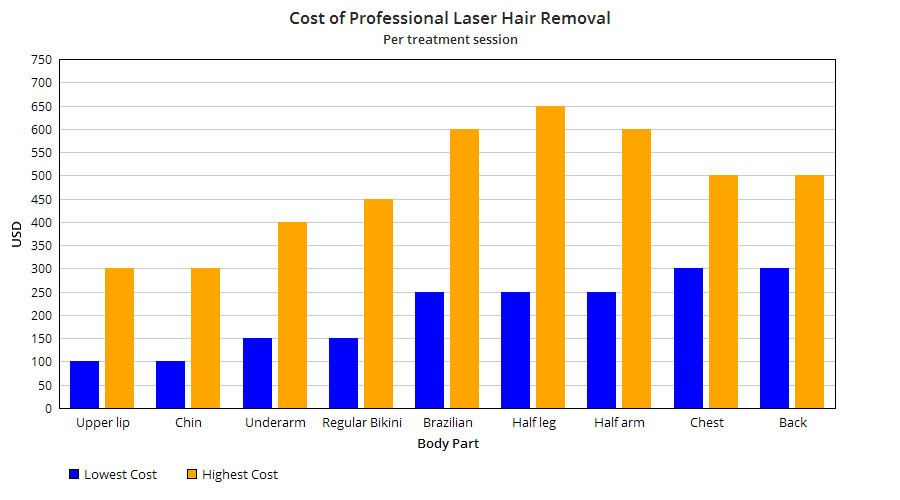 2. You have the pain tolerance to deal with the discomfort of the treatments. You shouldn't go into your laser hair removal treatment expecting at least a minimal amount of pain. However, certain clinics may offer you different types of pain relief that can increase your comfort and make the procedure easier.
3. You have dark hair and light skin. Laser hair removal targets the melanin in the hair and skin. Therefore, the best candidates for this procedure are people with a lighter skin tone and dark hair.
4. You need to deal with a wide treatment area. This process is ideal for large treatment areas due to the speed and nature of the procedure. The treatments reduce hair density, thus making it a feasible preparatory process for electrolysis hair removal. But keep in mind that this process is not suitable for eyebrow shaping, which requires a different type of treatment.
5. You are interested in longer-term results for hair removal. If you're tired of short-term solutions for hair removal, lasers could be a good option for you. While the treatment doesn't offer a completely permanent fix, it has been proven to provide permanent hair reduction at different levels of effectiveness.
6. You accept the fact that results may vary from one person to another. Laser hair removal is most effective for people with light skin and dark hair due to the nature of the procedure. However, in some cases, even individuals within this group do not respond well to this type of treatment.
7. You have already researched a good practitioner. This treatment is not yet regulated in all 50 states, and some clinics that perform the treatment have received negative feedback; often because the practitioners are not adequately qualified. Therefore, it's imperative that you do your homework before investing in a laser hair removal treatment. Make sure to search for a well-reputed laser hair removal clinic that is, ideally, near to your house or your workplace for convenience, and to reduce the chance of skipping your treatment session.
However, if the following criteria apply to you, you may not be a good candidate for this procedure:
You have a tattoo located on the treatment area.
You have dark skin and light blonde or red hair.
You cannot have a patch test conducted prior to treatment.
You do not want to risk not having a 100% guarantee of success.
You are skipping or not complying with treatment session.
You are impatient.
#1 Most Popular IPL
Philips Lumea Advanced IPL
The Philips Lumea Advanced IPL is no doubt one of the most popular IPLs amongst its peers. It removes hair in up to 4-5 treatments and is safe to use.
Check Latest Amazon Price
We may earn a commission if you click this link and make a purchase at no additional cost to you.
What is the Fitzpatrick Scale or Skin Typing Test
The Fitzpatrick Scale can help you identify whether or not you are a good candidate for IPL or laser hair removal — whether you're using be an at-home IPL device or seeing a professional. In addition to that, if you plan on using an at-home IPL or laser device, it is important to know which Fitzpatrick skin type you are, so you can choose the device which works best for you.
In the simplest terms, Fitzpatrick Scale or Skin Typing Test is a numerical classification scheme that is used to determine the skin or color type of human skin. It was initially designed to estimate the skin's capability to respond to various types of UV light, and it remains a useful, highly recognized tool for dermatological research.
However, if seeking for a professional treatment, lasers such as Nd:YAG is safe and can effectively treat darker skin tones.
Now, let's find out which Fitzpatrick Skin Type you have: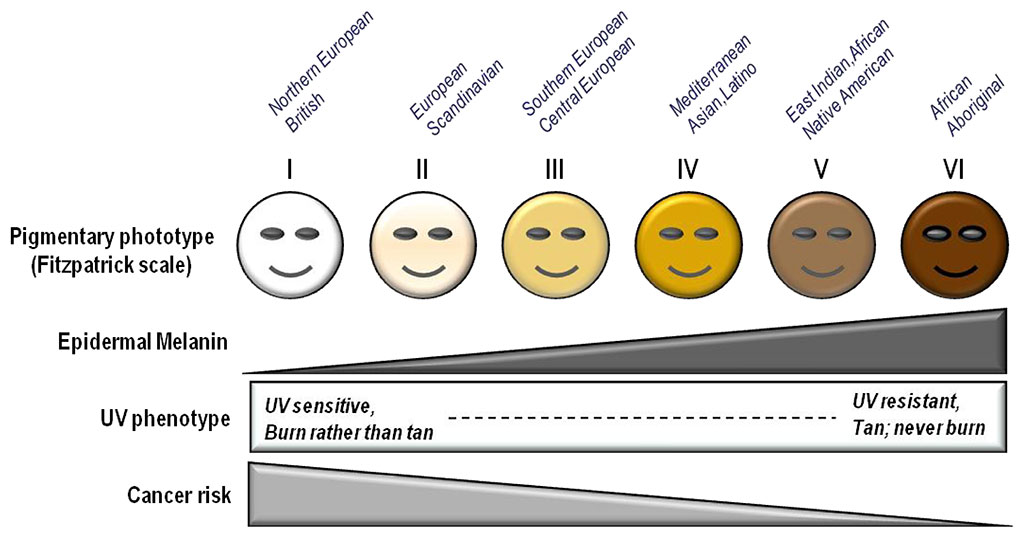 Which Hair Color is Suitable?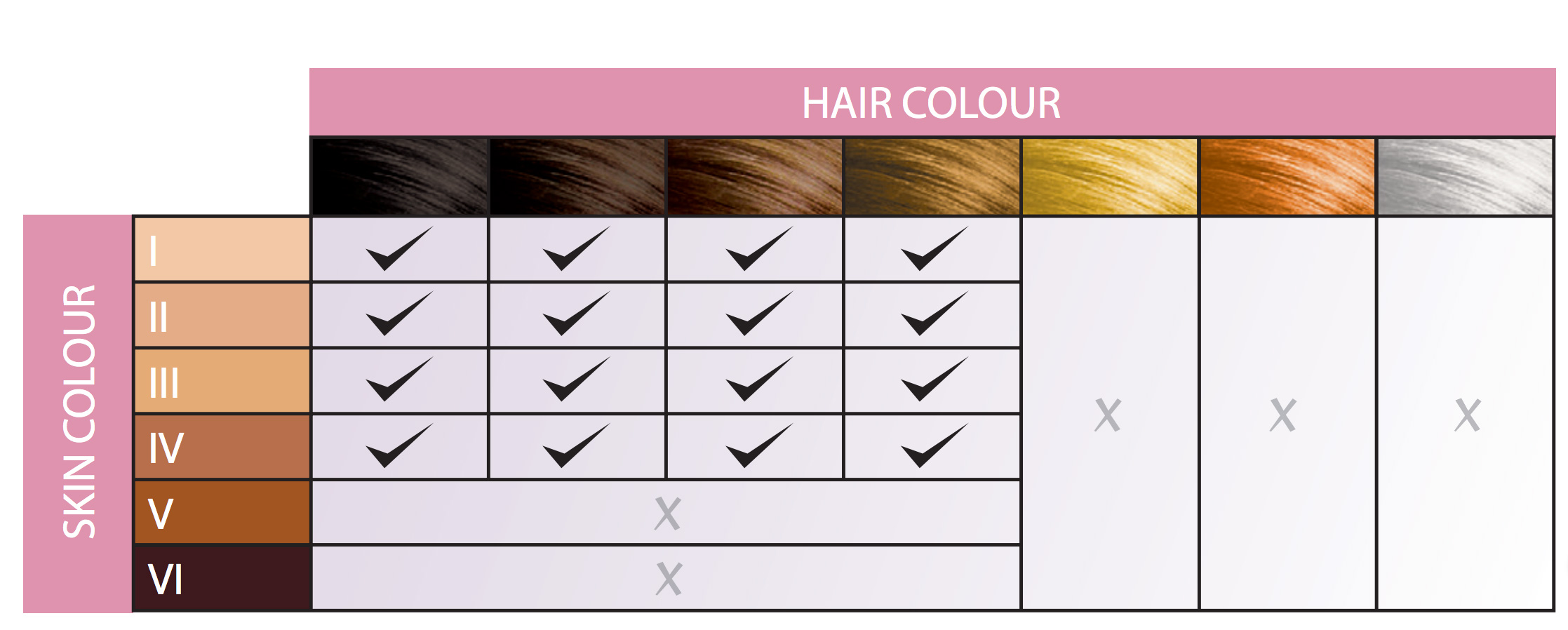 Now that you know which Fitzpatrick Skin Type you have, you also need to identify your hair type.
Here's the thing:
IPL or Laser Hair Removal is well-suited for those who have dark hair and pale skin (Fitzpatrick Skin Type I, II, and III).
Why?
Melanin is a naturally occurring substance that gives color to the hair and skin. There are generally two types of melanin in the hair: Eumelanin, which gives hair a brown or black color, and Pheomelanin, which makes hair red or blonde. Only brown or black hair can be removed by most laser treatments, due to its selective photon absorption. Therefore, IPL or laser works best on people with darkest colors of hair with pale or fair skin.
Our #1 Recommendation
Philips Lumea
This is one of the, if not THE single best option for results on the market today. Far and away our #1 most recommended at home hair removal device.
Check Latest Amazon Price
We may earn a commission if you click this link and make a purchase at no additional cost to you.
Are there any home IPL or laser gadgets for darker skin tones or with red, light blonde hair?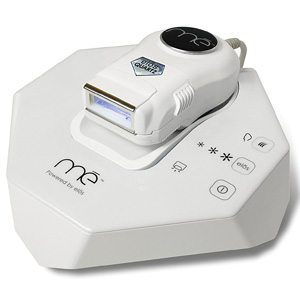 Yes. There are now IPL devices available that can work well for individuals who have darker skin tones. For at-home IPL treatments, two examples of are me Smooth and Iluminage Touch. The me Smooth is the first at-home permanent hair reduction system that works on darker skin tones and light hairs powered by elōs technology. It is also the first FDA cleared IPL device for home use.
Most at-home IPL devices utilize strong light pulses to eliminate unwanted hair without damaging the surrounding skin. But because these machines were designed for individuals who have light skin, they may cause skin discoloration on those with darker skin tones or tattoos.
With me Smooth, it is powered by elōs, a patented dual technology which combines IPL and color blind Radio Frequency (RF) reducing the risk of discoloration in darker skin tones. This means that the device is an effective and safe hair removal method for individuals who were limited to using IPL. You can also read some consumer's review of iluminage Touch permanent hair reduction device that uses the same elōs technology.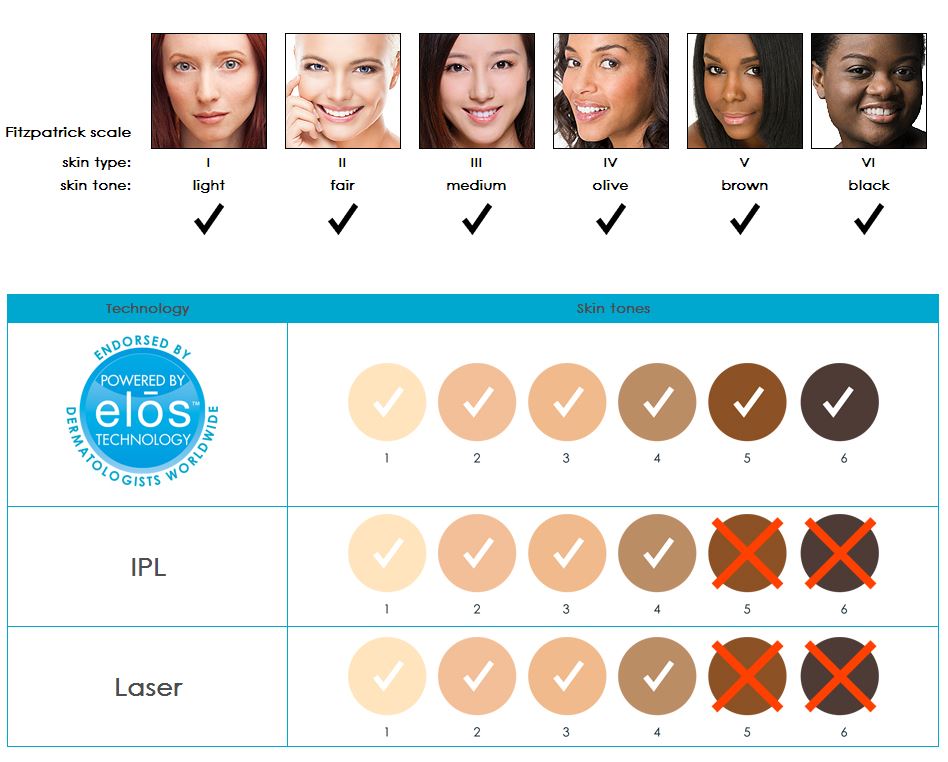 mē Smooth Hair Reduction Device
This is one of the most popular budget hair removal devices on the market...
Pros:
Budget friendly
FDA approved and safe
Works with all skin colors
Ease of use
Cons:
Less effective than elite IPLs
Check Latest Price
We may earn a commission if you click this link and make a purchase at no additional cost to you.
Summary
Determining which IPL device is right for you depends on a number of factors, but perhaps most importantly are your skin and hair color. This is why determining where you fall on the Fitzpatrick Scale is so important before going through IPL or laser hair removal.
Failing to do so may compromise your desired results. But, by taking these factors into account, you can maximize your chances of obtaining the best-quality results from your permanent hair reduction procedure.