To achieve smooth, hair-free legs, some women (and men) just rely on shaving, which has several downsides — razor burn, ingrown hairs and the fact that you have to shave frequently. Laser hair removal and other professional treatments have thus become increasingly popular skincare solutions.
But the thing about professional treatments is that they tend to be quite expensive, and may not fit your budget. At-home hair removal devices are a more affordable alternative.
In this review, we'll take a look at the Silk'n SensEpil Hair Removal Device. This handheld hair removal device works pretty much the same as laser hair removal treatments, but uses Intense Pulsed Light technology instead, making it safer and easier for home use.
Silk'n SensEpil Hair Removal Device Review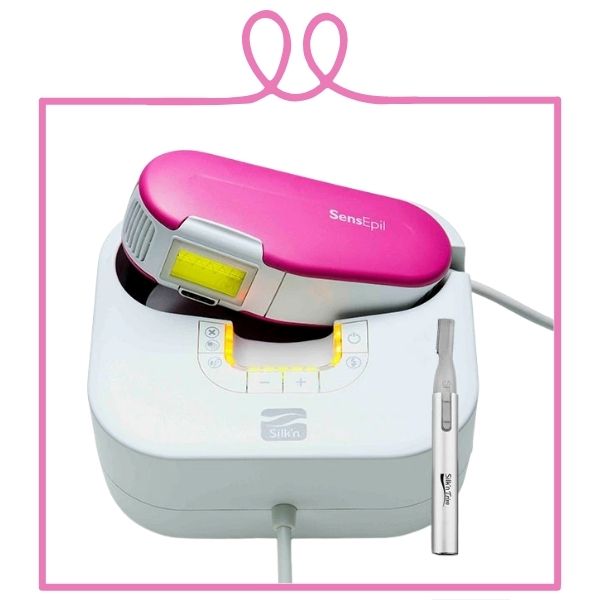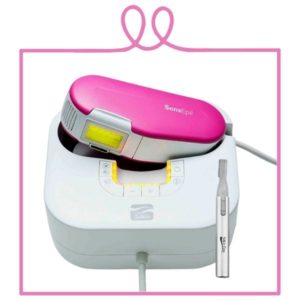 Here's everything that you need to know about this hair removal device…
Popular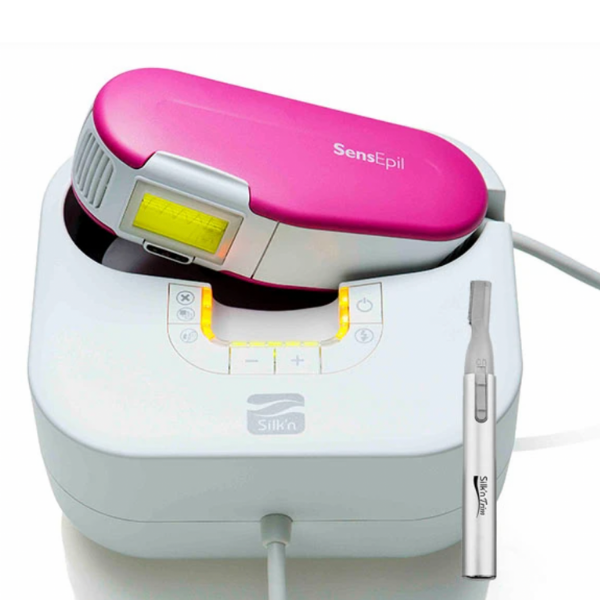 A. Clinically Proven Results
No need to hesitate between this device and professional laser hair treatments — it's been clinically proven to provide optimal results.
B. Power Cord
One good thing about having a corded device is the fact that you don't have to wait for several hours to recharge the batteries in between treating different skin areas.
C. Other features and specifications
The Silk'n SensEpil Device is very easy to use, thanks to its easy-to-follow instructions. It's also equipped with a grip that allows for maximum convenience. And unlike other permanent hair removal devices, it's not bulky or heavy, thus giving you more control. Most importantly, this device is affordable, making it a great alternative to expensive visits to a professional skincare clinic.
Number of flashes: 1,500
Pulse per second: 1 pulse every 3.5 second: 1.7 cm2/sec
Does it need replacement lamps or cartridge: Yes for both
Treatment area spot size: 2cm x 3cm [6cm2]
Cord or cordless: Corded
Warranty: Yes
Is it FDA cleared: Yes
Benefits: Clinical studies showed an average hair regrowth reduction of 78% just a month after the final treatment. And 3 months after the final treatment, hair regrowth with still reduced by 72%.
What Body Parts Silk'n SensEpil Device Be Used On?
Legs
Underarms
Arms
Bikini line
Face
Who are Good Candidates for Silk'n SensEpil Hair Removal Device?
The Silk'n SensEpil hair reduction system works best on darker hair, which contain more melanin, the pigment that absorbs light energy. Dark brown and black hair respond the best, while brown and light brown hair can still respond to the treatment, but may require more sessions. Red hair may also see hair growth decline after several sessions.
White, grey or blonde hair do not respond well to this treatment, though some users did report positive results after completing multiple hair removal sessions. This device is also not recommended for people with naturally dark skin tones.
It's advised to cover tattoos, birthmarks and dark brown or black spots, such as birth marks, freckles, warts or moles, before application. The genitals, nipples or other areas where you may want to allow hair growth should also be avoided.
How to Use Silk'n SensEpil Hair Removal Device for Best Results?
Prepare the area to be treated. It should be clean, dry and shaved, and free from any antiperspirants, powders or lotions.
Turn the applicator on. About 4 seconds later, the device will beep. It will automatically be set at the lowest energy pulse level.
Choose the right energy level, depending on your preference.
Apply the device firmly to the skin, ensuring that the skin is smoothly and evenly held taut.
Press the pulse button. This will act as a skin sensor. The device will identify the color of your skin. It will flash a pulse of light if the skin color is safe for the procedure.
Remove the device from the treatment area, and move on to the next.
Popular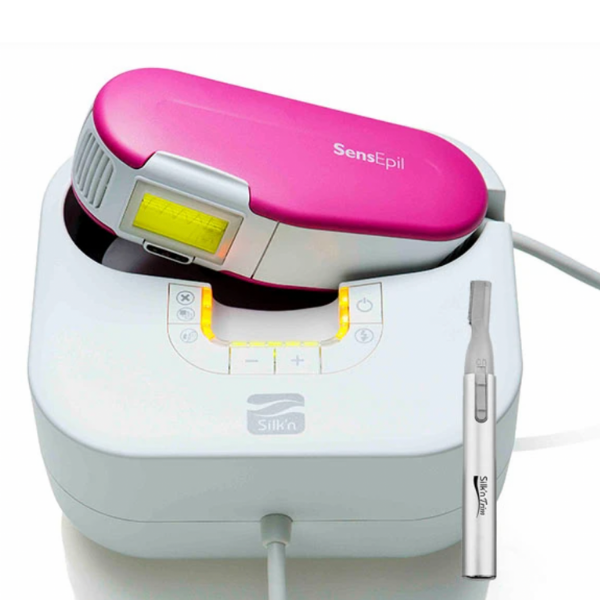 Similar: Luma RX IPL Review
Customer Reviews or User Impressions:
The majority of reviews for the Silk'n SensEpil Hair Removal Device were positive. People with light skin tones and dark hair were particularly happy with their results. One user loved the fact that the device plugs in, which means there's no chance the battery will die during a session. This device can also treat much larger surface areas than its competitors.
Some reviews complained that this model is expensive compared to similar devices, but given the available features, many users felt it was well worth the investment. Some reviewers also felt that it took a long time to see any results. However, most people who had this problem had medium to dark skin tones, which means that they would require more sessions to see results.
Popular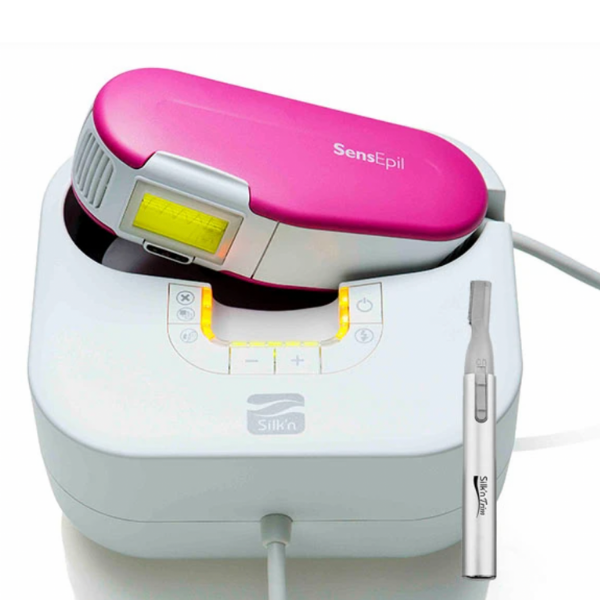 Conclusion
Many reviewers highly appreciated the Silk'n SensEpil Hair Removal Device for its effective, user-friendly features. As a pulsed light device, it works quite similarly to professional treatments in skincare clinics.
In addition, the fact that the product is corded offers added convenience, as you don't have to worry about the frustration of the battery dying in between sessions. Most users agreed that this device really works, especially for people with light skin and dark hair. While other hair colors and skin tones also respond to treatment, they may require a few more sessions before they see the desired results.