Let's face it: having body hair might be natural, but it can also be an annoyance, and even downright embarrassing.  You can try and take the professional treatment route to get rid of unwanted hair, but that can be a very expensive option. As an alternative, you can also try one of the many different home hair removal devices that are currently on the market.
One of them is the LumaRx Full Body Hair Removal Device. Could this be a good option for you?
Editors Note: as of 2021, the Luma RX has been discontinued. As such, we're recommending users interested in the Luma RX IPL device consider the me Smooth system. The me Smooth system is not the most similar system to the Luma RX (most similar would be Iluminage Touch), but it's the highest performing and most affordable.
Can you still buy the Luma RX IPL?
The Luma RX IPL has been discontinued by the manufacturer. The closest product to the LumaRX IPL hair removal device is the Iluminage Touch, but we're recommending that users go with the cheaper of the two options, the me Smooth Laser Hair Removal Device.
LumaRX IPL Overview 
For those of you who are considering buying a Luma RX on an aftermarket website like eBay, or from Facebook Marketplace, there are still plenty of advantages to this system. It's still a great at home laser hair removal device, if you can get your hands on one. And, replacement cartridges can still be bought.
The Luma RX was a highly effective device that came in at a reasonable price point, which added to it's popularity amongst users. As compared to some of the newer IPL devices we're testing now, it doesn't hold a candle to them.
What are the Benefits?
Quick results (within 2-3 weeks)
Removes unwanted hairs
Prevents most hair from coming back after multiple treatments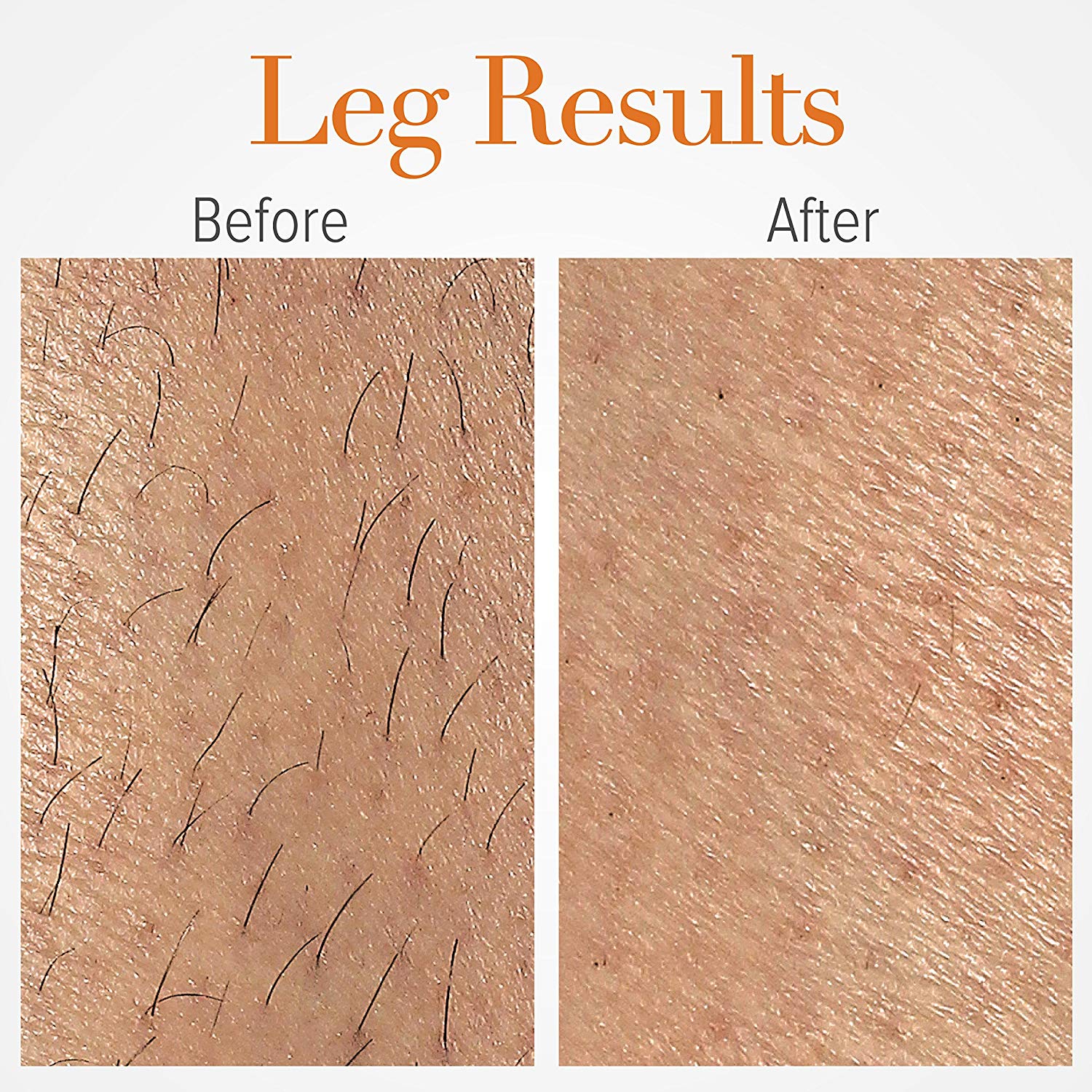 The manufacturer provides an assurance that this device works effectively. However, it may take some time to treat individual hairs, or to see the hair actually fall out. Treatments on average participants see results in about 2 weeks.
The manufacturer claims that users experience up to 94% reduction in unwanted hair, and see 66% fewer hairs 12 months after completing 3 treatments, on average.  You may not see permanent hair reduction however as this is quite difficult to achieve in any device.  *Individual results vary.
Luma RX Alternatives
Since the product has been discontinued, are there good alternatives to the Luma RX?
We recommend two different devices for users looking to use a product similar to this system.
me Smooth vs Luma RX IPL devices
When comparing the Luma RX and the me Smooth, the me Smooth is far and away the superior product. While we did a full me Smooth IPL device review, there are a number of features that set the product apart from most IPL devices on the market today. One of the biggest reasons the me Smooth out performs other products is the use of ELOS technology.
ELOS technology is said to be more effective in providing maximum hair removal for every skin type. In fact, the me Smooth is the only product to be FDA approved for safe and effective hair removal on all skin types.
What are the Main Features of the Product?
A. Intense Pulsed Light Technology
Manufactured by one of today's leading dermatologists, the LumaRx Hair Reduction Device makes use of Intense Pulsed Light (IPL) technology.
One of the most effective types of long-lasting hair removal techniques, IPL is widely used not just by skin care professionals but is also integrated to several at-home devices that are both more convenient and less expensive than professional treatments.
B. Comfort Filter Technology
The LumaRX device features trademarked Comfort Filter technology to ensure that each and every use will be comfortable and free from pain.
The only thing you'll feel while using the IPL device on your skin is a warming, tingling sensation as the technology goes to work, penetrating your skin to safely heat your hair follicles to encourage them to slow and eventually stop hair regrowth. Combined with the LumaRX's large 3 square centimeter flash window, this means treatments will be a safe, fast and comfortable experience.
On a side note about being safe, it's also FDA cleared for use.
C. Energy Level Selection
This hair reduction device has several selectable energy levels to ensure your skin receives the appropriate amount of IPL energy to deliver safe and effective results. The LumaRX has a maximum output of 8 Joules per square centimeter and provides a wide range of light wavelengths ranging from 600 to 1200 nanometers, which the manufacturer states is safe for both removing unwanted body hair and unwanted facial hair.
D. Skin Tone Sensor
Safety is an important focus of the LumaRX IPL, and while it is considered generally safe to be used for the removal of both body hair and facial hair, it comes with an integrated skin tone sensor for added protection. Once you've prepared your body area by cleaning and shaving it thoroughly, use the skin tone sensor to ensure that the LumaRX is suitable to be used on the area.
E. Other Key Features:
Number of flashes: 65,000
Pulse per second: 3-second flash speed (body); 4-second flash speed (face)
Does it need replacement lamps or cartridge: Yes
Treatment area spot size: Wide, 3 cm2 flash window for faster treatment of larger areas
Cord or cordless: Corded
Does it have a warranty or money-back guarantee: 90-day money-back guarantee
Is it FDA approved: Yes
What Body Parts LumaRx System Used For?
Underarms
Arms
Bikini line
Chest
Legs
Stomach
Female facial hair (sideburns, cheeks, neck, chin and upper lip)
Who are Good Candidates for LumaRx IPL Device?

The LumaRx Full Body Hair Reduction Device is highly effective for individuals with lighter skin tones. This means that it may not work effectively on those with darker skin tones. It works great on black, and brown hair colors, but not on lighter ones, such as light blond, red, peach fuzz, white or gray hair.
How to Use LumaRx Hair Removal Device for Best Results?
Prep the skin by cleaning or shaving the area that you want to treat.
Use a skin tone tester. This process will help determine if the device is well-suited for use on a given area.
Choose the desired energy setting. This is particularly important for first-time users, who may want to start with the lowest level.
Start treating skin. This can be done in a grid-like pattern for effective coverage.
Similar: Braun Silk IPL Comparisons 
Final Thoughts
This IPL device is a promising one that claims to provide fast results. As a corded device, there is no need to recharge the batteries, thus adding to the product's overall convenience.  It's also effective on most skin types and colors.
Several reviews from satisfied customers back up this product's claims.  (Which by the way is results after three treatments).   While it may not be totally permanent, it's likely that you will see long term stable reduction of hair.  This is
As such, the LumaRX IPL is a very popular pro hair reduction system.