When we were young, we often heard older people utter the words "Change is inevitable!" Indeed, as we age, we realize that change is the only permanent thing in our lives (that, and taxes). Every one of us undergoes a series of changes as we grow.
From being an adorable baby to becoming a playful toddler, we slowly turned into an individual, maturing both physically and mentally. Then all that cuteness comes to a screeching halt once we hit puberty, and we become awkward hairy lumps of out of control hormones.  Well, there's a solution to the problem that has arisen and it's called an at home laser hair remover or IPL (Intense Pulsed Light).
This post will cover the best at home lasers and IPLs to take care of pubic hair and information that you will want to know about laser treatment for pubic hair.  Read on for more…
Best At-Home IPL and Laser for Pubic Hair
These are the top three lasers/ IPLs for treating pubic hair.
Tria Beauty 4X
Tria's advanced hair removal laser technology is the first FDA-cleared device that provides a highly effective outcome with over 3 times more hair-eliminating energy density of 20 J/cm2.
Ranked no. 1 as the most effective permanent hair reduction device for the bikini line. However, treatments can be painful due to high energy density. So it is recommended that you also get a numbing gel (similar to this) when treating your pubic hair.
The extremely high energy density as it uses diode laser, almost like a salon energy density, and specific laser wavelength selection precisely targets the pigment in the hair follicle to permanently incapacitate its ability to regrow hair[2]. This product is not only powerful but also user-friendly as it comes in two handy sizes which perfectly fit your choice.
In addition to this, Zakia Rahman, M.D. a Board-certified Dermatologist and Clinical Assistant Professor of Dermatology, for Stanford University, stated in an article that, "Laser hair removal is an effective treatment for unwanted hair that has previously only been available at the doctor's office. The Tria Laser is the only at-home hair removal laser that is FDA-cleared for permanent hair reduction. It is a great complement or replacement for laser hair removal done at the dermatologist's office.
One of the things I like most about the system is the skin color sensor, which ensures that the user's skin tone is light enough to safely use Tria. I have recommended the Tria Hair Removal Laser to patients and friends with enthusiasm."
The Tria Hair Removal Laser users were advised to have at least 8 treatments in order for them to attain a significant outcome in the hair regrowth reduction.
Popular Option
Tria Beauty Hair Removal Laser 4X
The Tria 4X Beauty laser is one of the most effective hair removal lasers on the market. While it isn't the cheapest laser, it's highly crafted and removes hair quickly.
Check Latest Amazon Price
We may earn a commission if you click this link and make a purchase at no additional cost to you.
Braun Silk Expert Pro 5 IPL
The Braun Silk Expert Pro 5 IPL is one of the most popular IPLs on the market.  There is a multitude of reasons as to why this IPL greatly outperforms other lasers on the market, but the main one is that it delivers permanent results.  Braun claims that you will see the results in 4 weeks.
So what actually makes this IPL different from other lasers on the market?  Well, it mainly comes down to quality and features of the IPL itself.
Benefits
As I was saying earlier, the most popular aspect of this IPL is how fast the results can be seen.  Four weeks is a quick turnaround time for removing hair, although individual results may vary.
The Silk Pro 5 is smaller than it's ever been.  Comparing it to the previous Silk 5, it's 15% smaller and 25% lighter.  This allows for you to have better and easier control over your laser while treating your hair.
What's really special about this IPL is that it has 400,000 flashes, which is 30% more than the previous model Braun released.  You can also treat body parts much faster than ever before.
It comes in 10 energy levels and features a SensAdapt (TM) skin tone sensor.  If you are using the autonomous setting, the Braun Silk Expert Pro 5 will actually read the skin tone and adjust the setting to the right level.
You can adjust the settings to gentle and extra gentle settings as well for treating sensitive areas on the body.
The IPL is also FDA Cleared for use and has a 100 day money back guarantee.
Downfalls
The downfall of this IPL is that you still have to shave before you use it.  This is a minor inconvenience, but the results make it worth it.
Popular IPL
Braun Silk Expert Pro 5
The Braun Silk Expert Pro 5 is one of the best IPLs on the market right now. It also delivers hair loss results in only 4 weeks.
Check Latest Amazon Price
We may earn a commission if you click this link and make a purchase at no additional cost to you.
Remington iLIGHT Ultra Face and Body
The Remington iLIGHT Ultra also has an FDA clearance for home use. Remington iLight is less painful than Tria 4X, having a fluence energy density of 7.4-7.9 j/cm².
This product is highly recommended as it is proven safe after rigorous tests are done to guarantee the client's safety. Although will give slower permanent hair reduction result, the effectiveness of the device is guaranteed after 6 months of continuous treatments.
The iLIGHT Ultra Face & Body device's ultra-fast flash rate allows a user to treat areas of underarms and bikini line in a span of about a minute.
The treatment sensation is also comfortable and the cord allows a continuous treatment as the device would not need to recharge.
With 65,000 flashes being emitted during treatments, the iLIGHT Ultra Face & Body users only need to have 3 regimens to see visible and permanent results. After which, the device can only be used on an as-needed basis. Read the full review of Remington iLight IPL.
Popular
Remington iLight
This is an effective IPL hair removal system that produces results in just three treatments. It's also FDA cleared and has 65,000 flashes.
Check Latest Amazon Price
We may earn a commission if you click this link and make a purchase at no additional cost to you.
LumaRX
Just like the previous devices, LumaRx Full Body Hair Removal System also provides a safe and highly efficient treatment for hair removal. This IPL device is also cleared by the FDA and is certified to be safe for public use.
In relation to its effectiveness, the LumaRx Full Body Hair Removal System emits 65,000 flashes in a single session just like the iLight Ultra.
That is comparable to about 40 full-body treatments. Thus, this product suggests that after 3 treatments, the user can feel the effects in the next 12 months post regimen.
There is a lot of information to understand about pubic hair and laser treatment for it.  Anatomy & Hormone Function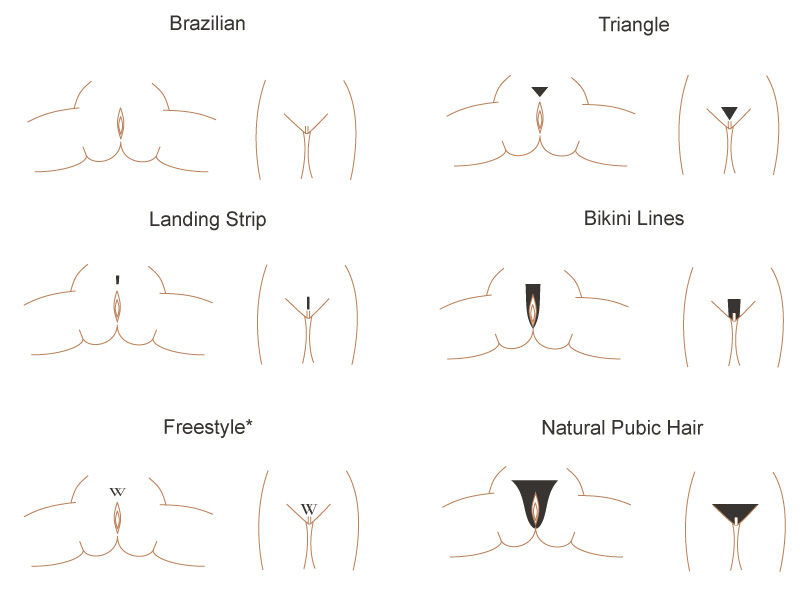 As a whole, human society has grown a distaste for body hair in specific locations, and this is particularly true for women.
For women, a hairless body came to represent youthfulness, whereas men tended to keep their hair for a more primal look.
Recently, however, it's become more popular among men to shave or trim their body hair, for various reasons, not least of which a smoother appearance.
So now both genders tend to have this hair removed for aesthetic or beauty purposes, which could be in the form of shaving, waxing, intense pulsed light (IPL), or laser hair removal.
According to an article written, Dr. David Goldberg, a dermatologist practicing in New York, Florida, and Massachusetts, stated that "Our culture is beauty-centric, and this is a non-surgical, relatively inexpensive thing to do," thus why hair removal has become popular amongst people nowadays [1].
And this brings us to pubic hair.
Pubic hair is clearly defined by medical dictionaries as hairs on the external genitalia.
It's is one of the most evident changes in adolescence during puberty, thus how it got its name.
The 5 Stages of Puberty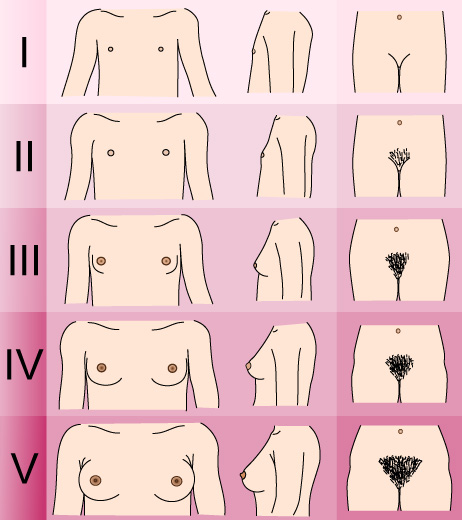 Pubic hair appears typically first months of thelarche; the fancy term for the onset of the female breast development.
The first appearance of pubic hair is referred to as pubarche.
These hairs are commonly first seen in the labia. The pubic hair formation is categorized into stages, this is known as the Tanner Stages.
Tanner Stage 1 refers to the very fine vellus hairs on the genital areas of both boys and girls prior to the onset of puberty.
Hormonal changes in the signals the start of puberty wherein the levels of the sex hormones elevates in response to such occurrence, the skin of the genital area where the fine vellus hair started to produce thicker, rougher and oftentimes curly hair that grows fast.
Tanner Stage 2 refers to the first few hairs.
When hairs appear on the pubic mound and are too many to count, it is now on its 3rd Stage which takes about 6-12 months from the first occurrence.
Stage 4 is when the pubic triangle is thickly filled with hair.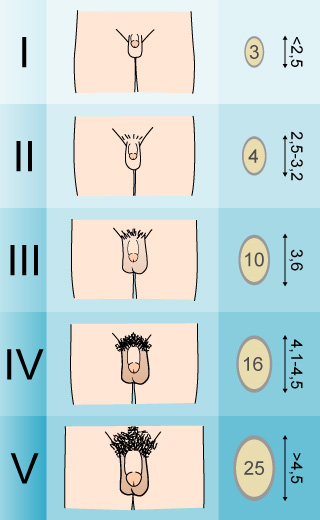 For males, their first pubic hair is observed as a few thin hairs which were usually seen on the scrotum or at the upper base of the penis.
For a span of 1 year, hairs surrounding the bottom part of the penis are profuse.
Then these hairs become thicker and darker and fill the entire pubic area for the next 3 to 4 years.
The final stage, Stage 5 is described as when the pubic hair spreads towards the thighs or legs for men.
It is also during this stage when the pubic hair is also seen as abdominal hair that grows up to the navel. This stage occurs in about 5 year's times.
Check out our article on the most important things to know about laser and IPL hair removal here.
On Using At Home IPL For Pre-Puberty Hair and Hormonal Imbalances
The vellus hairs or the pre-puberty hairs are thin and very fine, fair and short hairs found on our body.
These hairs are found on pre-adolescent individuals. During this stage, the hormones of the person are not yet stable, so changes in the body may still happen.
Since the hormonal status of the individual is unsteady, one visible effect of this state is the hair growth wherein for some, rampant hair development occurs.
Such young individuals tend to find alternative ways on how to manage these abrupt hair proliferation.
One of the most popular hair-growth treatments growing in popularity with teens is the Brazilian IPL.
Home IPLs, to be specific, are the cheaper versions of the laser treatment thus may be the reason why young ones opted for this management.
But despite the budget-friendly approach of IPLs, this treatment is still not safe for teens to use, particularly while still undergoing puberty.
The primary reason for this is at such a young age, their hormones are in a very erratic stage, and this makes the skin far more sensitive.
IPL works by producing a broad spectrum of light wavelengths which targets dark hairs, and this can affect the nearby skin in negaative ways.
This puts the user at a higher risk for a burn, and this is doubly true for those with a darker skin tone. Since the penetration of the light is shallow, thicker hair is not effectively treated.
So, IPL and laser hair removal is NOT recommended for teens. This includes scheduled appointments.
Hormonal imbalance is another issue with IPL treatment.
Hormonal related disorders such as Polycystic Ovarian Syndrome (PCOS), can only be diagnosed once the hormones have stabilized, and IPL/laser treatments can disrupt this.
Additionally, because of the hormonal unevenness, hair growth varies and the IPL sessions may not be really efficient at that moment.
But, once hormones are normal, the IPL treatments are more effective and a lasting result can be achieved.
Related: Best Cheap Hair Removal Devices 
What Are The Pubic Hair Areas That Home IPL Can Treat?
IPL can be of good use as long as we ensure that your hormones are stable and that our skin type is appropriate for the treatment. IPL treatment can be used on all parts of the body, but we will specifically be discussing IPL treatment for the genital area.
The mons pubis is the rounded mound of fat tissues that covers the pubic bone. This is the part of the genitalia that becomes covered with hair during puberty. The mons pubis and the bikini line areas are good areas for IPL treatment since they are large areas covered with thick hair.
Ideally, the mons pubis and bikini area, and a skin type of I, II, or III, are best for IPL treatments. Skin class I are pale white, class II are white fair skin and class III are cream white fair skin. These skin classes provide a good contrast in the color for the hairs, thus making it easy for the device to detect the hair. Clients with darker skin tones must use extra care, and often times specific products designed for their skin tone.
And that's basically it. IPL treatments are can be safely used on the mons pubis and bikini line areas. It's is not advisable to use IPL for hair near the anus, inguinal, scrotum, and testicular parts, since these areas are generally dark pigmented parts, and much more…shall we say "sensitive."
IPL treatment is not suitable for dark colored areas since and could just cause burns on these areas (and no one wants a burn in those areas).
Expensive Clinics: Is It Really Goodbye?
IPL devices are widely available in the market nowadays, and at-home IPL hair removal kits are more commonly used as they're cheaper, and provide nearly the same quality as treatments from spa or clinics; if used correctly.
Home removal kits tend to cost between $200 to $700, and take approximately 8 to 12 sessions on a monthly interval. On the other hand, clinics can often charge a client $300 to $600 per body part, per session. For best results, it will take clients about 4 to 6 sessions in 3 weeks intervals.
Sessions highly depend on the type of hair and skin color of the client. Dark, rough hair and light skin normally receive the best results during treatment sessions. Those with blonde, gray, and red hair do not respond well to the treatment. Those with dark complexions may limit the efficacy of the treatments.  Check out my article on the best IPL devices for dark skin here.
With the big difference in relevance to pricing, more and more people are opting for IPL home treatments rather than going to the spa or dermatological clinics since it can also produce a quality treatment without spending much.
Side Effects to Watch Out For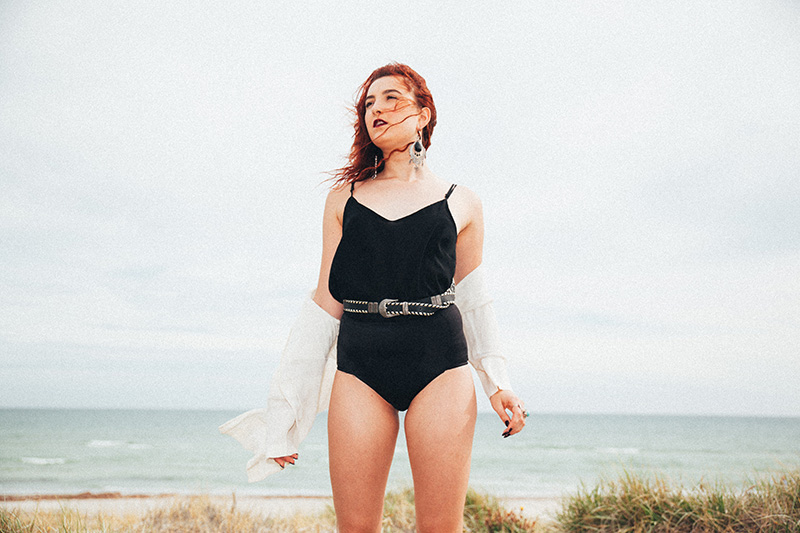 Since pubic hairs are located on and around the genitals, which are highly sensitive even to lightest touch, IPL treatment clients are expected to feel minor side effects.
These include the following:
Pain. Hair removal on the mons pubis, bikini line, and groin area, or a Brazilian can be painful. A zap of hair follicles feels like a rubber band being snapped against your skin. But technicians and experts can help minimize the discomfort by providing creams that could lessen the sensations by numbing the area.
Hyperpigmentation. Hyperpigmentation can occur thus proper wavelengths for each skin type must be safeguarded at all times.
Blisters. This is rarely experienced but may occur due to the light emitted on the skin. It is very important to maintain the area clean when you have blisters to avoid infection.
Swelling and Redness. May also occur, but rarely happens.
Also Read: Side Affects of IPL and Laser Hair Removal
Effective At-Home IPL and Diode Laser Devices for Pubic Hair
There are many home IPL devices to choose from, but three (3) brands stand out from the rest due to their high fluence, or energy density level.
Since the pubic hair is usually coarse and thick, a device with at least 8 J/cm2 should be chosen for the treatment.
References
Conclusion
That wraps up this post about the best rated IPL and laser hair removal devices for pubic hair.  I hope that this has been a help to you and if it has I'd appreciate it if you sent it to someone who might need it!  Thanks and good luck!