Myth: Light-based permanent hair removal does not work on dark skin.
Truth: Advanced laser technology such as Nd:YAG laser can target black hair on patients with dark skin safely and effectively.
This is because Nd:YAG laser emits a longer pulse (beam of light) that can penetrate deeper into the skin, therefore, minimizing any skin damage surrounding the hair. Unfortunately, there is no Nd:YAG laser hair removal for home use. If you've got a dark skin tone, you'll need to go to a professional clinic for Nd:YAG treatment and it can be costly.
Can IPL Devices deliver positive results on dark skin?
The good news is, yes, IPL hair removal devices can be used (and deliver positive results) for those with dark skin tones. These IPLs work great for home use, which is much more affordable than going to a clinic. If you're not familiar with what an IPL device is, think of this as a laser hair removal machine that delivers salon like results from the comfort of your home. Since 2020, at home IPL treatment has exploded in popularity.
The devices we're covering in this list will work for the majority of darker skin types, with the exception of black skin. If you have the darkest skin type, IPL treatment generally is less effective or not recommended as a whole.
Most Effective IPL Hair Removal Devices for Dark Skin
One of the main reasons I created this blog was to unpack whether or not IPL works on dark skin. Having Fitzpatrick IV skin type myself, I've got first-hand experience with which IPL devices work best for dark skin.
First up we'll go through the best hair removal devices for darker skin types and then beneath that we will go over the important information that you should know before getting one of these devices. Please note, the devices I've included here are devices I've personally tested on my own darker skin type, Fitzpatrick IV. These devices are manufacturer recommended up to the darkest skin type for home-based treatment. As always, please refer to manufacturer recommendations prior to any at home IPL care.
The Silk'n Infinity IPL device is our single most recommended IPL for users with dark skin. I've personally been using this IPL device for a number of years and have several friends who swear by it.
Most Important Benefit of the Silk'n Infinity For Dark Skin
The Silk'n Infinity is built for what the brand calls,. "a lifetime of flashes". The Silk'n Infinity needs no refill cartridges, unlike many other at home IPL systems.
Biggest Downside of the Silk'n Infinity
If there's one reason not to buy the Silk'n Infinity it's that there are cheaper options out there. It is on the more expensive end, however, with it's versatility for places like the pubic region and sensitive underarms, it's worth every penny. That, and the device outlasts itself, meaning you'll never have to buy a replacement cartridge.
👩🏾 #1 Recommended for Dark Skin IPLs
Silk'n Infinity
Far and away our #1 best IPL for dark skin. If you've got a darker skin type, try the Silk'n Infinity IPL device. This is our most popular device for those with darker skin types.
Check Latest Amazon Price
We may earn a commission if you click this link and make a purchase at no additional cost to you.
The Braun series of IPL devices, in particular, the Braun Silk Expert Pro 5 is quickly becoming one of my top IPL devices for darker skin. I would even venture to say that this is closer to one of the better overall IPL systems on the market. The only real downside is it's on the more expensive end, so investing in one of these for your first hair removal device is a bit of a stretch.
Biggest Advantages of the Braun Silk Expert Pro 5 IPL on Dark Skin
No replacement cartridges needed (advertised to last 22 years, for obvious reasons, we have not tested this device that long)
5 Minute Treatments – Braun claims to be one of the quickest IPL devices out there, even at the lowest energy setting
1o Intensity Levels, 400,000 flashes – these specifications are on the higher end of most entry-level IPL systems
Reasons not to buy the Braun Pro 5 IPL for Dark Skin
Cheaper options available
I hate to bring out the "there are cheaper options out there" stigma, especially for a device of this caliber, but it's true. There are cheaper IPL devices on the market. While I don't regret buying the Pro 5 myself, I know that the $300-$400 price range just isn't feasible for some.
Popular IPL
Braun Silk Expert Pro 5
The Braun Silk Expert Pro 5 is one of the best IPLs on the market right now. It also delivers hair loss results in only 4 weeks.
Check Latest Amazon Price
We may earn a commission if you click this link and make a purchase at no additional cost to you.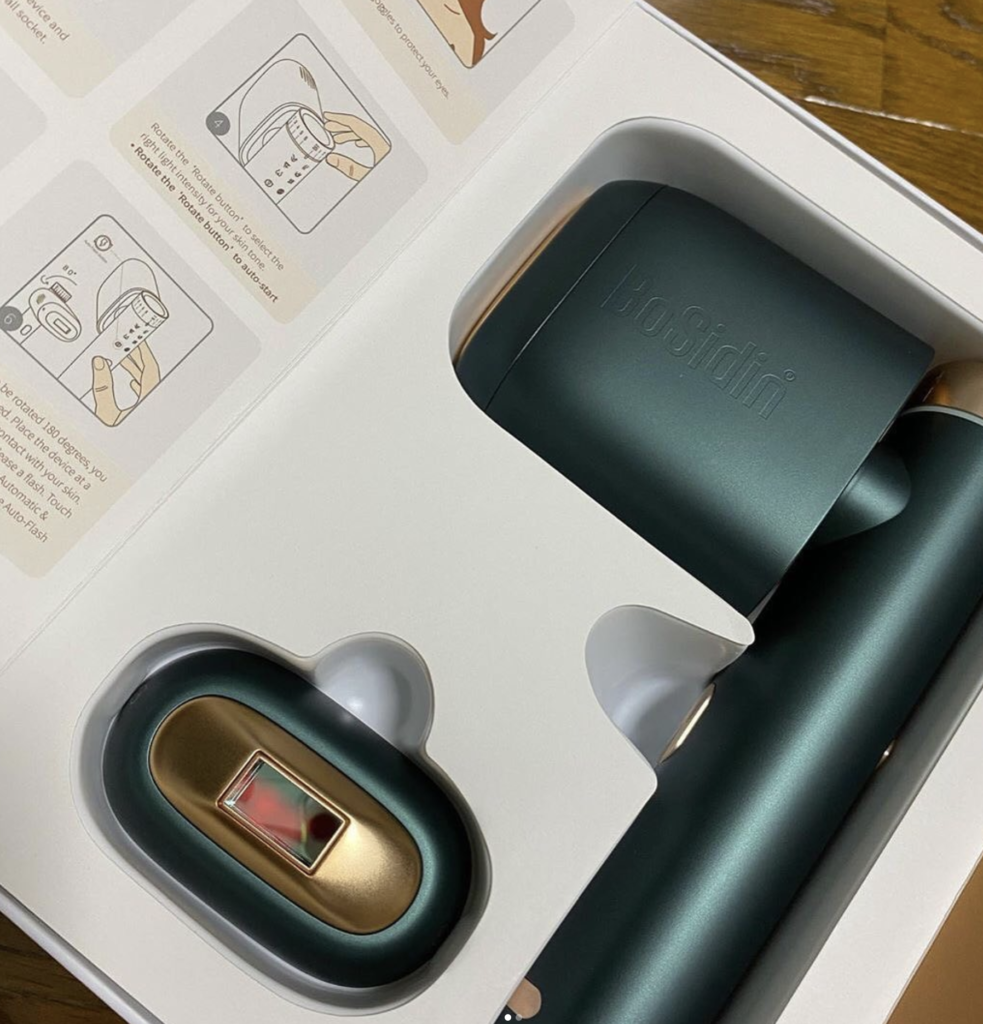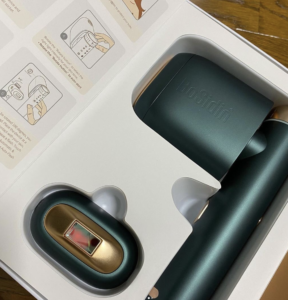 This is my third ranked IPL for dark skin, but it could just as easily be the best overall. Of the devices on this list, the BoSidin is the device I've tested the least. That's because I just purchased this a few months ago, so I haven't owned it as long as the Silk'n or the Braun.
The BoSidin IPL system has all but overtaken the entire IPL space. I couldn't update this article until I'd tried it for myself, but now that I have, wow. I'm blown away by it's design and overall simplicity. This is quickly becoming one of my favorite personal IPL devices and I'll tell you exactly why.
BoSidin markets one of the most pain free IPL systems out there. Although as a whole, most IPL devices are improving in terms of overall pain reduction, there are certain devices that pinch a bit more than others. What BoSidin offers is a cooling technology that actually cools the skin prior to it's pulsed light delivery. Surprisingly, it actually does work! I was genuinely surprised by how little I was able to feel the actual treatment itself.
Reasons why you should buy a BoSidin IPL for your dark skin
Designed to further protect Skin epidermis using cooling technology
The cooling technology offered by this device actually does work. Surprisingly, it's not just a marketing ploy. With that being said, IPL treatment is generally pretty pain free, so it's not a make or break selling point.
Designed to work on most skin types both light and dark
BoSidin has some interesting research on what they call Optimal Pulse Technology, which allows the device to use the right number of light pulses for which specific region of the body it's being used on. Actually, that's one of the coolest parts about this device. For each specific region of the body, the BoSidin hair removal device allows you to select where you'll be doing a treatment on. Based on whether or not you select something like your face, your pubic region, armpits, etc, it'll use Optimal Pulse Technology to deliver the medically tested exact amount of light flashes for maximum results. That's a technology that's almost certain to disrupt this space.
BoSidin Painless IPL Device
The BoSidin IPL series has taken the at home IPL treatment circle by storm. This is easily one of the best all around IPL devices on the market and for good reason. It's priced right and works as advertised.
Check Latest Amazon Price
We may earn a commission if you click this link and make a purchase at no additional cost to you.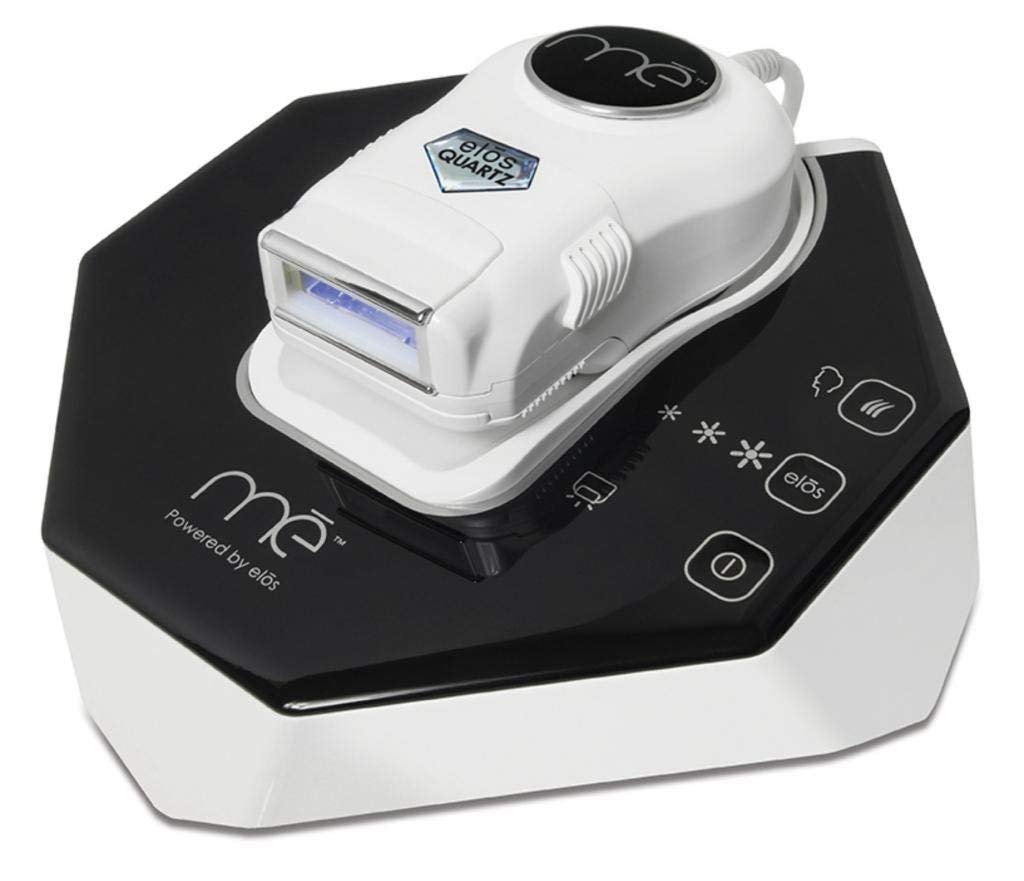 In our list of permanent hair reduction device for dark skin tones, mē ELOS Touch Advance comes first.
Aside from ELOS technology and Colorblind RF features, it is the number one choice because of several fantastic features:
Quartz Bulb. This feature emits less diffuse light, which results to a more precise targeting of the hair shaft and the hair bulb. And as mentioned above, an IPL device that uses quartz bulb are sturdier and have better quality.
500,000 flashes. The number of flashes is an important consideration in buying a permanent hair reduction device for dark-skinned people because they will be needing more flashes to obtain the results that they want. People with skin tones V to VI needs to have at least 8 treatment sessions for this. With half a million flashes, more areas can be covered with greater results.
FDA cleared. This means that the product has passed the highest standard of quality. Products that are FDA approved are therefore safe and there is a guarantee for its effectiveness on different skin tones.
Aside from the top three reasons stated, the entire household can also use this product. The family can save money on hair removal products and services such as wax, razors and shaving creams.
With proper cleaning, storage and of course treatment sessions, everyone in the family can have hair-free skin at the same time, more savings.
When the 500,000 flashes run out, replacement cartridges with 120,000 flashes are available in the market. Finally, with the machines 3.3 cm2 spot size, larger body parts such as the legs, the back, and the chest can be easily treated.
👩🏿 Excellent for Dark Skin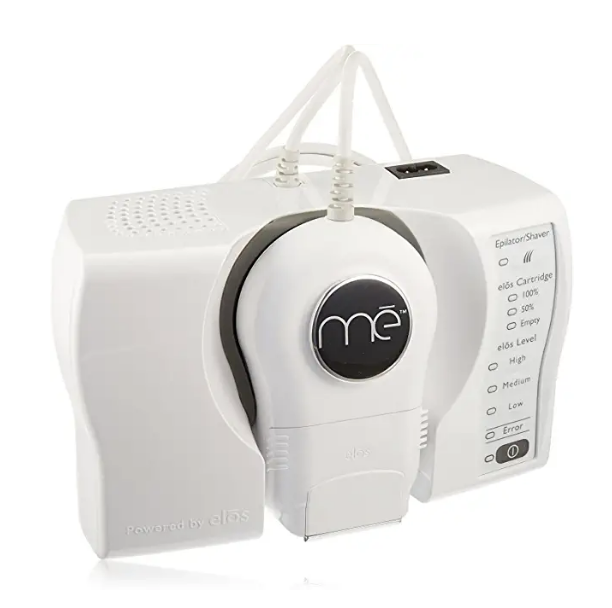 mē IPL Devices
The Me Elos IPL device is one of my personal favorites for darker skin types. I've personally tested this on my skin type Fitzpatrick IV with desirable results.
Check Latest Amazon Price
We may earn a commission if you click this link and make a purchase at no additional cost to you.

Another great alternative for dark colored people is the iLuminage Touch.
iluminage Touch is preferred by a lot of customers due to its price point–it is cheaper than mē ELOS Touch Advance.
The only downside is, compared to the 500,000 flashes of the mē ELOS Touch Advance; the iLuminage only has 120,000 flashes.
People might be wondering why the iLuminage and the ELOS touch Advance cradle body are somewhat similar to each other.
This is because the manufacturers of the ELOS IPL technology and Unilever had joined forces to create a new brand that is as effective but is more accessible to the masses – the iLuminage Beauty Inc.
Therefore, it is safe to assume that the iLuminage Touch is the budget-friendly version of the ELOS Touch Advance.
Just as its predecessor, this IPL device can also be shared between two to three people. If the 120,000 flashes are finally consumed, a replacement cartridge of the same amount of flashes can be bought.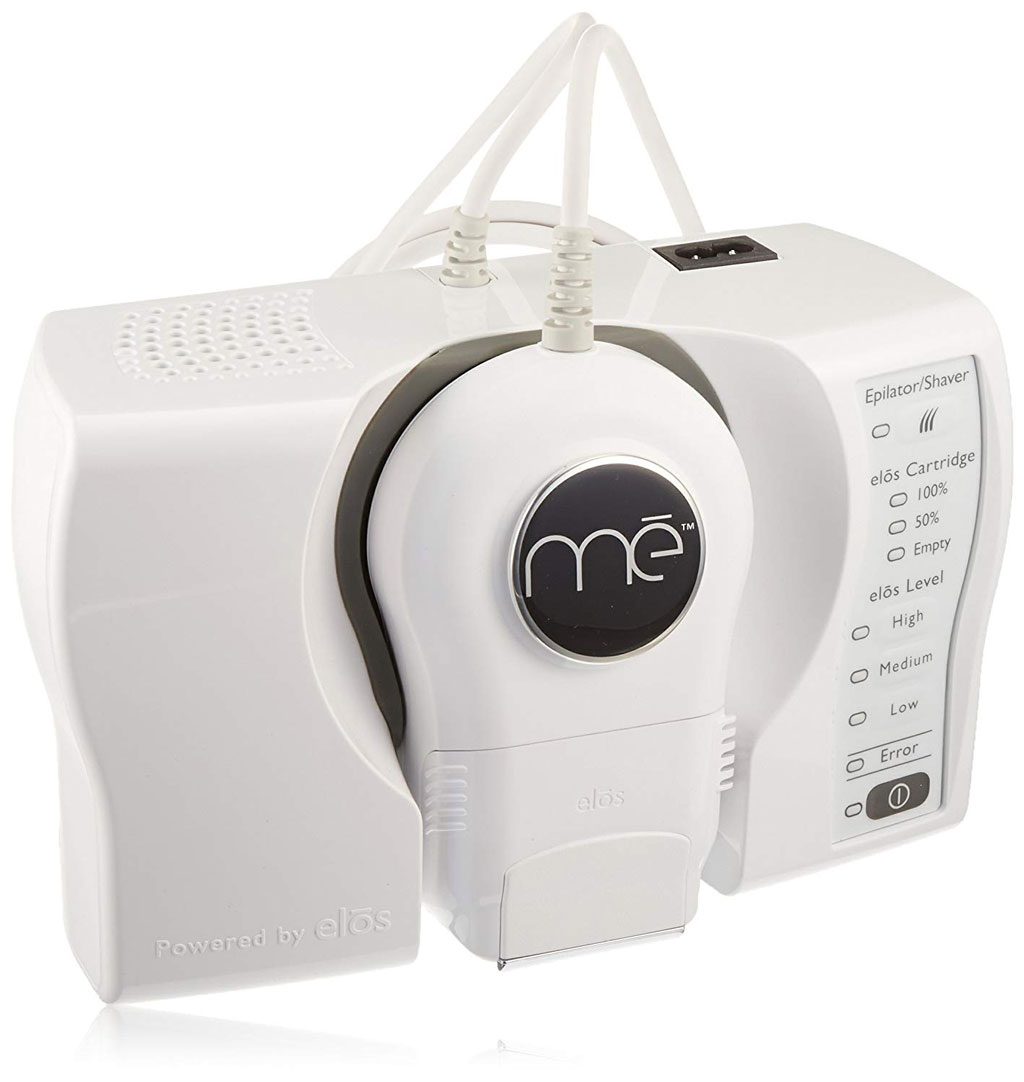 For those who are tight on the budget but would not compromise permanent hair removal results, me Smooth Original is the best option.
Though this device is not as advanced as the mē ELOS Touch Advance as it DOES NOT use a quartz bulb and has a limited number of flashes – 6,000 to be exact.
This is IPL hair removal system is good in treating small body areas like the underarm or female facial hair.
It is worth mentioning that the replacement cartridge of the mē ELOS Touch Advance is compatible with me Smooth Original device.
This means that consumers can upgrade from me Smooth Original by purchasing a replacement cartridge of mē ELOS Touch Advance with 500,000 flashes and a Quartz bulb.
This is definitely a good alternative without breaking the bank.
👩🏿 Excellent for Dark Skin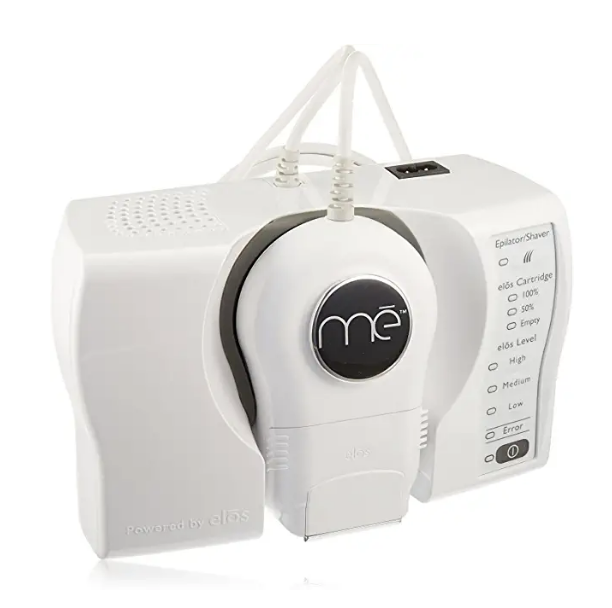 mē IPL Devices
The Me Elos IPL device is one of my personal favorites for darker skin types. I've personally tested this on my skin type Fitzpatrick IV with desirable results.
Check Latest Amazon Price
We may earn a commission if you click this link and make a purchase at no additional cost to you.
All Versions of mē ELOS IPL Hair Removal Device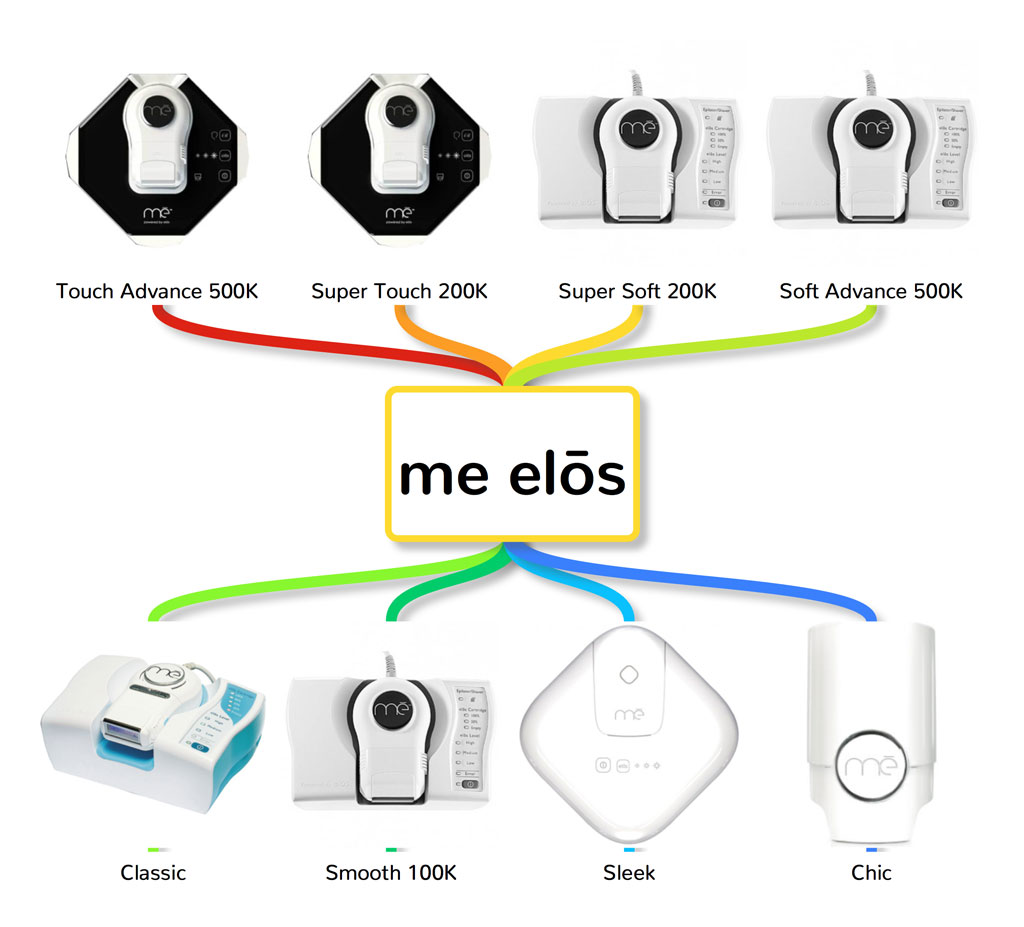 Features & Specifications of all mē ELOS
FEATURES
✅Skin Tone: Compatible with ALL skin types (skin color you are born with).



✅Hair Color: Can be used on ALL hair colors. Note: For effective results, epilator attachment is required for body treatment of naturally light blond, red and white/ grey hair. Epilator should not be used on the face.



✅Body Areas: For use by women and men on body hair below the neck and by women on facial hair below the cheek line.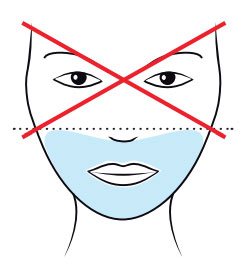 SPECIFICATIONS
✅Light spectrum: 550 – 1200 nm
✅Max Energy Density: 9 J/cm2
✅Max Optical: 4 J/cm2
✅Conducted RF: 5 J/cm2
✅Treatment spot size: 6 cm2
✅Pulse Light Repetition rate: 2 pulses per second
✅RF Wave frequency: 6.78 MHz
✅Max Radiofrequency power: 5 Watts

Care and Maintenance For mē ELOS unit and iluminage Touch
The mē ELOS Touch Advance will last for years as long as it is cleaned and stored properly. Maintenance of the product is quite easy.
Remember the following instructions:
always turn off the device by pushing the power button located at the base of the device;
return the applicator at its proper cradle;
make sure the cable is unplugged from the outlet;
wipe the cartridge light output with an alcohol-based wipe or a microfiber cloth;
with a microfiber cloth, clean the surface of the device and of course, as for all electrical devices, the equipment should be stored in a cool dry place.
As for the replacement of cartridge, the indicator light will start blinking to signify that you have about 5% pulses remaining on the current cartridge. A constant indicator light means that the cartridge is empty and therefore needs replacement.
To replace a cartridge, follow these steps:
Make sure that the device is turned off and the cable is unplugged from the outlet.
Remove the cartridge from the applicator. You can do this by holding the side of the cartridge and slowly pull it off from the device.
Make sure to dispose of old cartridge properly.
Get the new cartridge and be sure not to touch the glass or the bulb lamp. Touching the glass may leave oil from your fingers, which will prevent the light pulses from passing through the glass.
Slide the cartridge slowly in the applicator; you know the change is successful when you hear a small click.
Return the applicator back to its cradle before turning on the machine. The newly replaced cartridge will reflect 100% on the control panel.
First things first…
Determining "Dark Skin" Through The Fitzpatrick Scale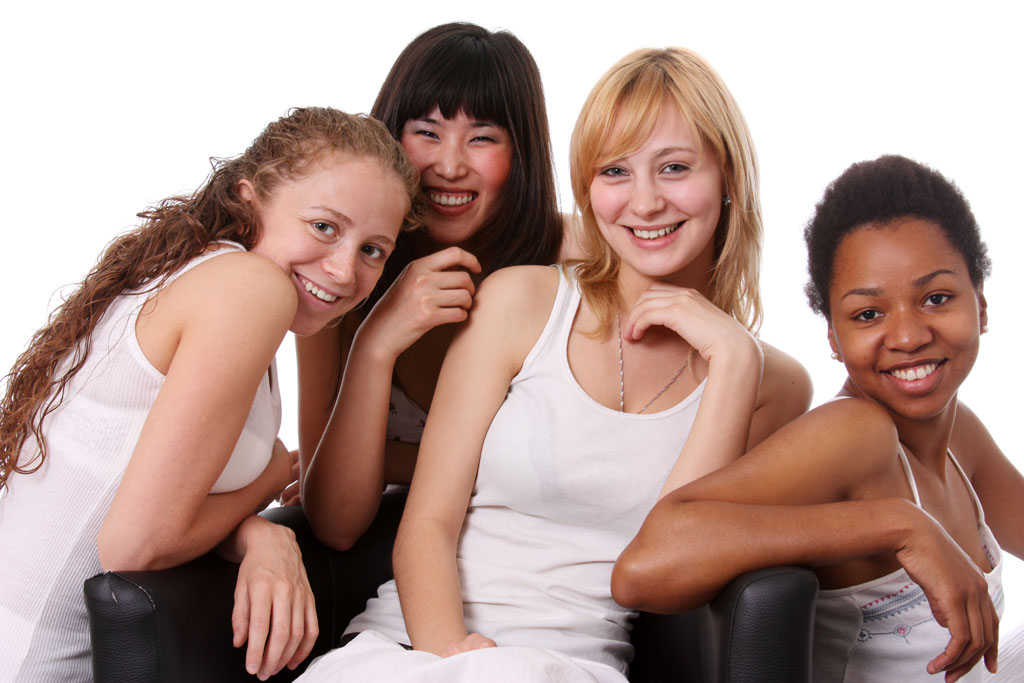 Men and women with Fitzpatrick Skin Types V and VI can also be good candidates for permanent hair removal. The naturally occurring dark skin tone is due to the eumelanin pigments, which is dark in color.
Ethnicity:
African migrants,
aborigines of Australia,
African-Americans,
Ethiopians and Sudanese,
Indians, and
brown-skinned Asians.
What Makes A Good DIY IPL Device For Dark Skin?
✅ Does it have ELOS Technology And Colorblind RF Features?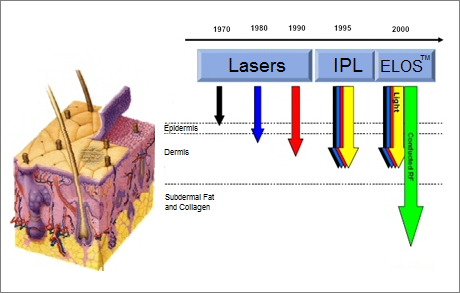 If you fall on the skin types V and VI and are eager to buy an over-the-counter IPL for home use, then you should be looking for a device with:
ELOS technology and;
Colorblind RF.
With these features, hair reduction for your skin color will be safer and more effective.
What is Electro-optical Synergy (elōs)?
Electro-optical Synergy (elōs) is the unique and patented technology that drives the mē's ability to remove unwanted hair. It combines two types of energy- Intense Pulsed Light (IPL) and Radio Frequency (RF) to remove hair through selectively targeting the hair follicle in a safe yet effective manner.

Invented by Dr. Shimon Eckhouse, elōs technology was exclusively available to doctors through professional hair removal devices, however, it is now available to consumers directly through the mē device.
ELOS technology or Electro-optical Synergy is basically a combination of two (2) hair removal procedures–Radio Frequency (RF) and Intense Pulsed Light (IPL). The former is electric in nature while the later is optical.
With the combination of these two states of the art technologies, hair removal is safer, gentler and easier for brown to dark-skinned individuals.
RF on the other hand, as a stand-alone hair removal technology, may be ineffective because it is colorblind. Meaning, the dermis layer of your skin would heat up but without selectivity. Colorblind RF combined with ELOS technology will produce very effective results that are safe for dark skin.
The recommended energy density for a safe permanent hair reduction for home use is pegged at 8 J/cm2 but darker skin demands less light. So for hair reduction on a dark-skinned candidate, energy density should only be between 2 to 2.5 J/cm2. This is because dark skin absorbs more light, thus a lower density is needed.
✅ Does it have an RF Conductor?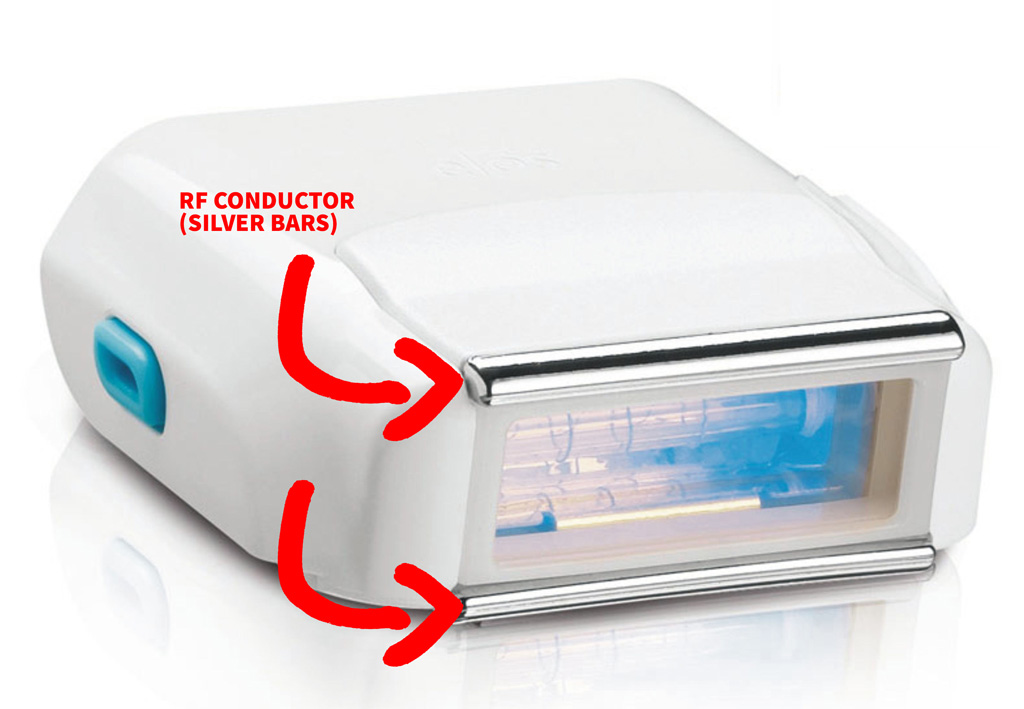 With the presence of an RF conductor, this machine is considered to safe home IPL device for dark-skinned candidates.
The silver bars that are present in all mē ELOS devices serve that function.
These bars ensure that there is a skin contact before the hair removal device emits the IPL pulse.
✅ Is it Durable?
A good home IPL device suitable for skin types V to VI should also last longer.
Since dark skin requires several treatments to achieve the desired results, a device with few flashes is unsuitable and highly discouraged.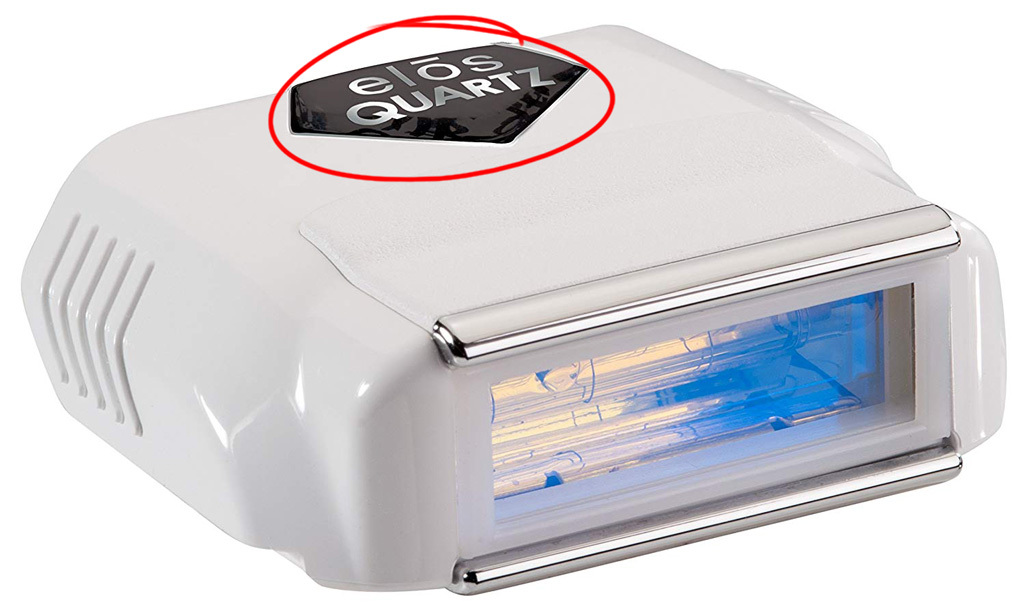 The main criterion in choosing under this consideration is purchasing a device with a Quartz bulb. This means that the bulb is made up of Quartz crystals embedded in the IPL device.
This gives it a sturdier and better quality compared to other IPL device with say, xenon flash bulb.
With quartz as a component, it can withstand and endure higher temperature.
This is essential to the energy output because it targets hair precisely and therefore treats it effectively.
That is the reason why a lot of customers who uses IPL device with xenon bulb report issues with burnt out cartridges even if the number of flashes has not been exhausted completely compared to users who have an IPL device with quartz bulb.
On the other hand, IPL devices with quartz bulb have a longer lifespan.
This means mē ELOS device will treat dark skin better and longer, without you worrying of burn out.
✅ Is it FDA-Cleared?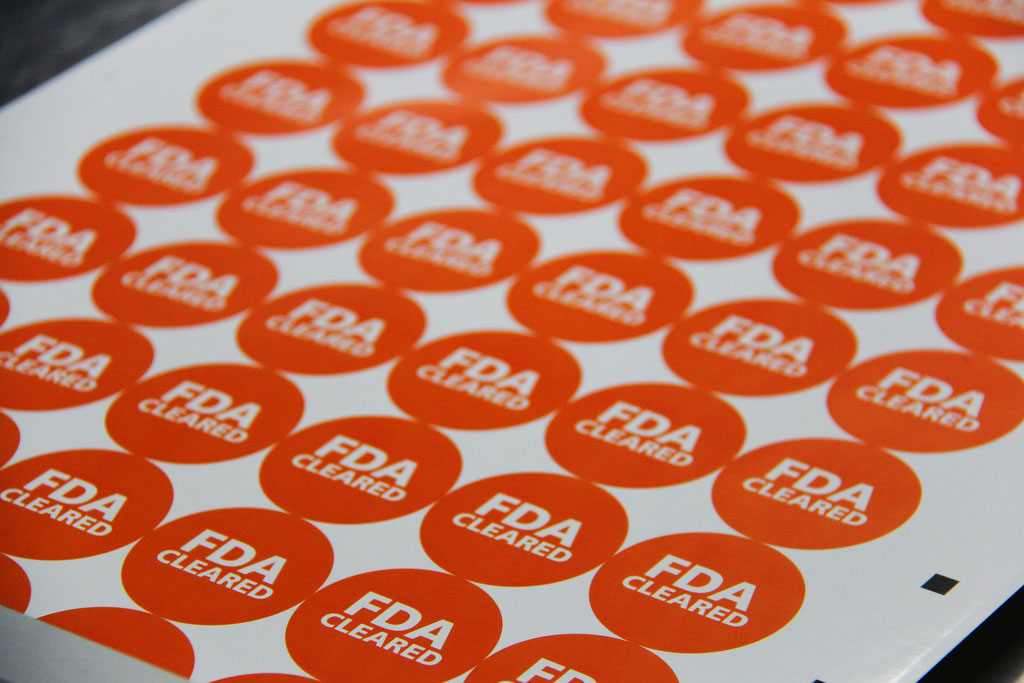 Finally, the FDA should clear a good IPL device for dark skin.
This is necessary since it ensures that the product is safe to be used. Take this as a guarantee.
Now, onto our pick of best IPL hair removal device for home use.
Conclusion
To summarize our extensive research, mē ELOS Touch Advance is the best permanent hair reduction device for people with skin types V to VI or dark colored candidates. Not only it is effective, but it is also very practical. It has half a million flashes, which can last up to several years of treatment.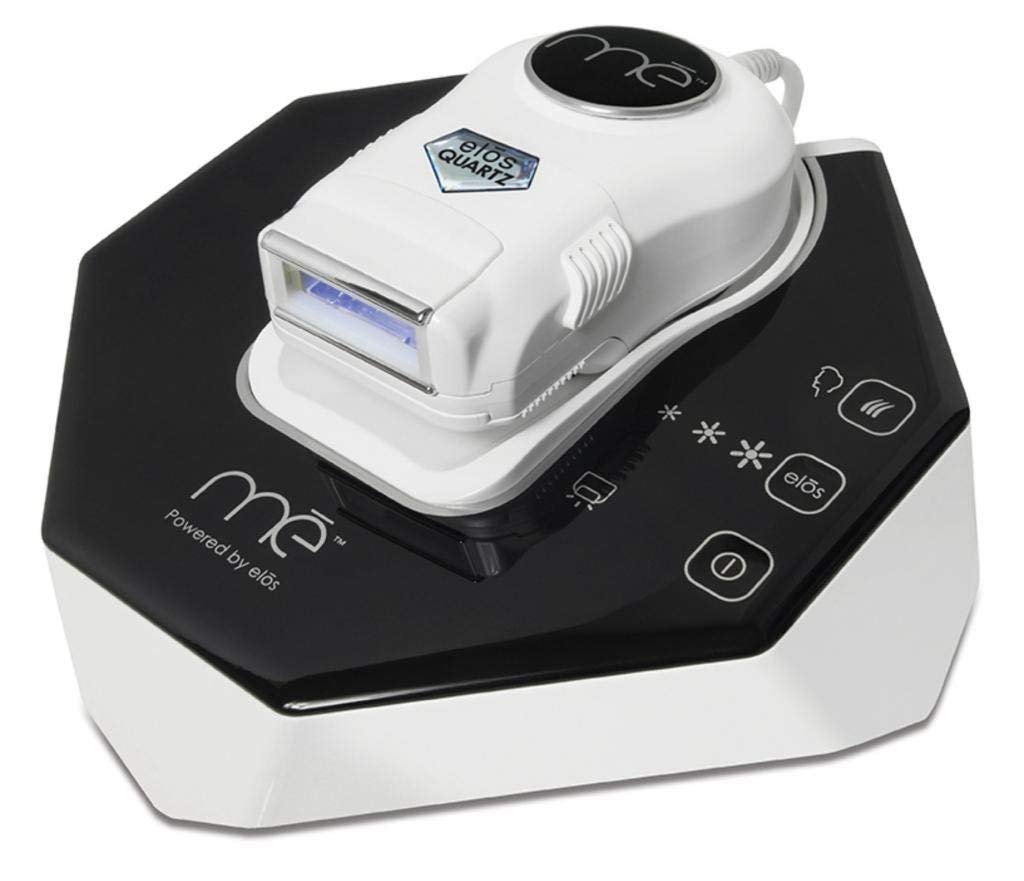 Of course, a patch test is mandatory before purchasing a product or even adjusting to a higher level of energy setting. It should always be remembered that dark skin absorbs more light, and these energy pulses are light.
If not done correctly, then the candidate for permanent hair removal can suffer nasty side effects such as burns. Therefore, test before you buy and test before you change your energy setting.
Finally, with the rising cost of hair removal products and treatments, mē ELOS Touch Advance is the best choice all in all.
Going to the spa for hair removal treatments is surely costly. If you are dark skinned then it will cost you more, as you need several more treatments to get the desired effect.
The purchase of this device is cheaper since you can do it on your own, practical because you can do it at the comforts of your own home and most importantly the results last longer.