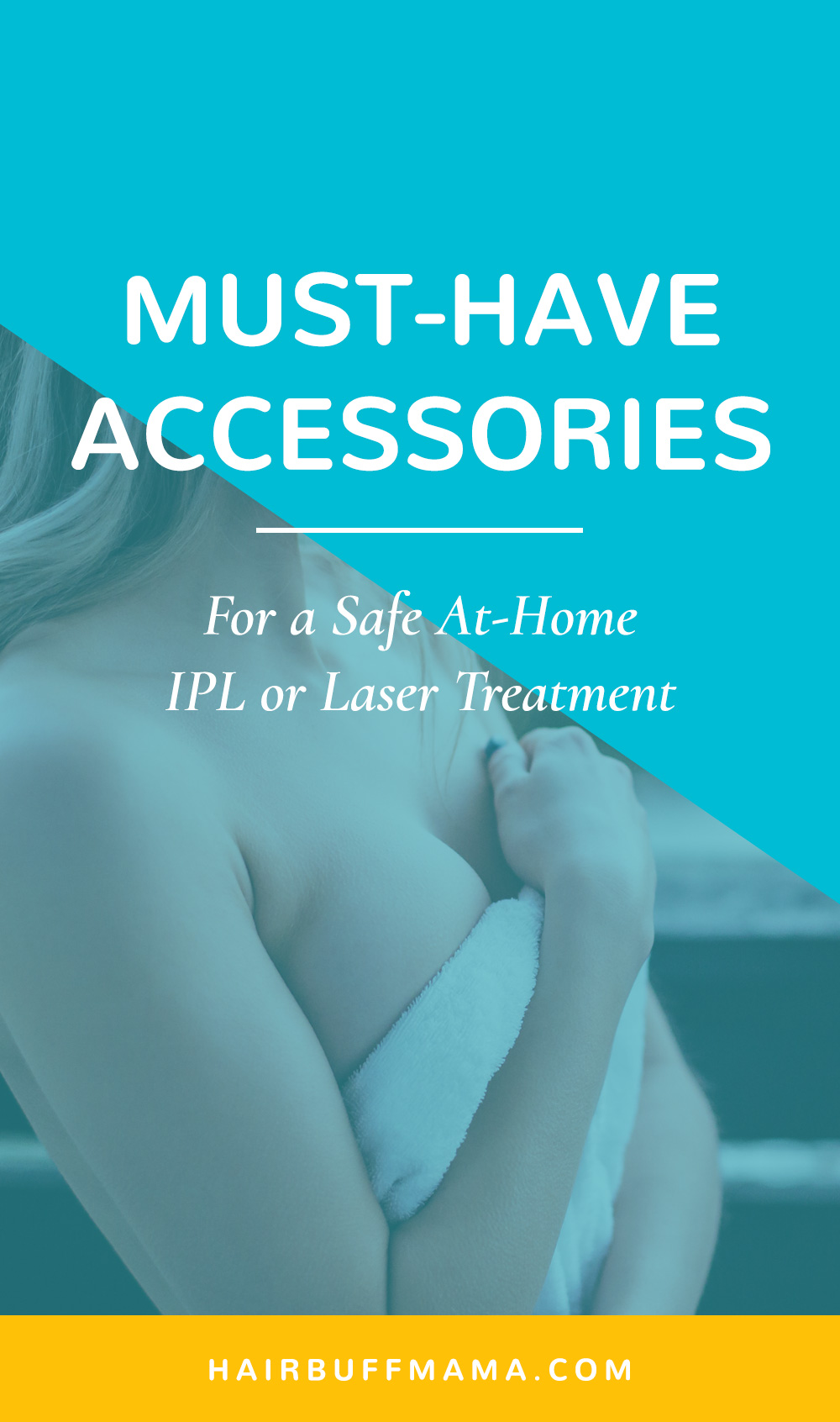 Some home-use laser or IPL product manuals may say that they require no additional safety accessories when performing the treatments, e.g. safety goggles, creams, or sanitizers, but some experts disagree with that position, and most will suggest some form of safety gear.
Aside from safety goggles, there are other accessories that you need to prepare on hand to be able to have not just safe but also an effective light-based hair removal treatment sessions.
5 Accessories For a Safer IPL or Laser Treatment
Starting with one of the most important parts of the body, your eyes.
1. Safety Goggles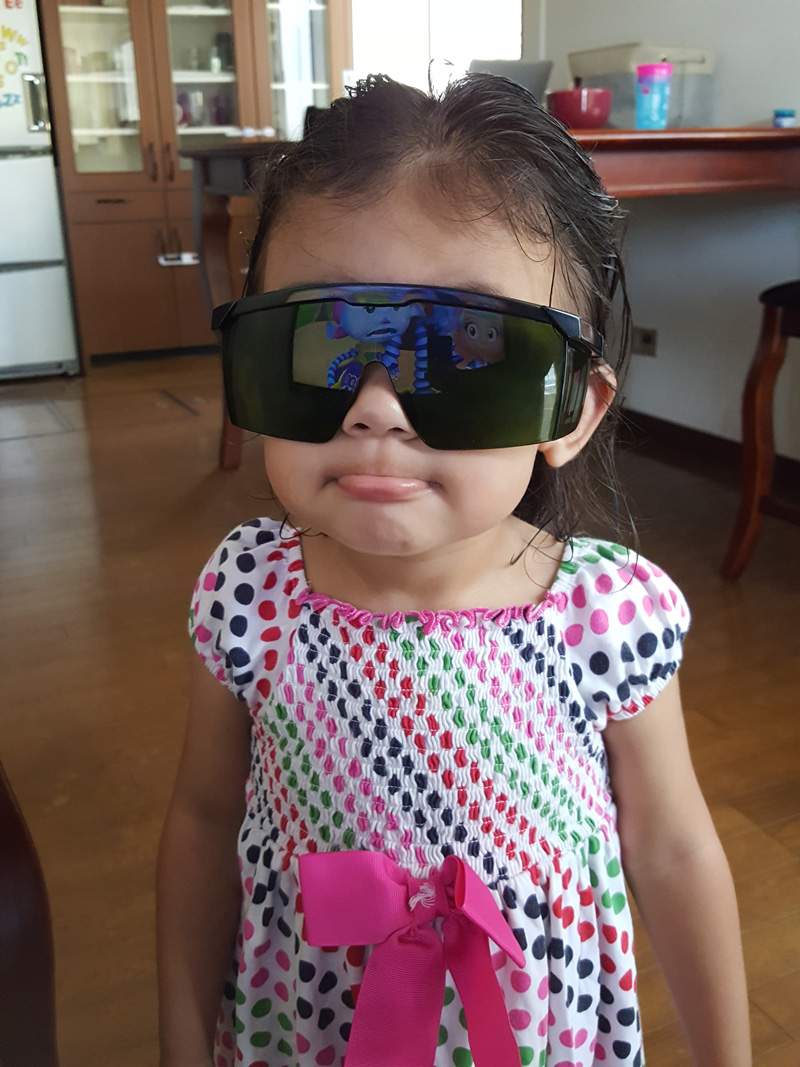 Safety goggles are a must during every session. There are safety goggles specifically designed for IPL and laser treatments.
For IPL and laser, these glasses are recommended. Remember, when purchasing your eye protection, the greater the shade of the eyeglass or goggles, the greater the protection it offers against the visible light emitted from the device. It's also CE certified.
Many home-use IPL devices claim that you don't need to wear safety glasses with their device. But a little extra precaution is far better than damaging your vision.
It's important to note that IPL systems are hazardous to in the room while the treatment is happening, so if someone else is operating the device, you should both be wearing goggles. Common eye injuries caused by IPL and laser when misused, or when accidentally exposing eyes to the light, are iris atrophy, severe photophobia, and transillumination defects.
2. Antiseptic or sanitizing wipes
To get the best results during your treatment, wipe the treatment area to make sure that it is free from any moisturizers, lotions, or thick deodorant build up that can impede the penetration of light. Wiping the area will also help prevent irritation or infection after the IPL or laser treatment.
3. Good quality shaver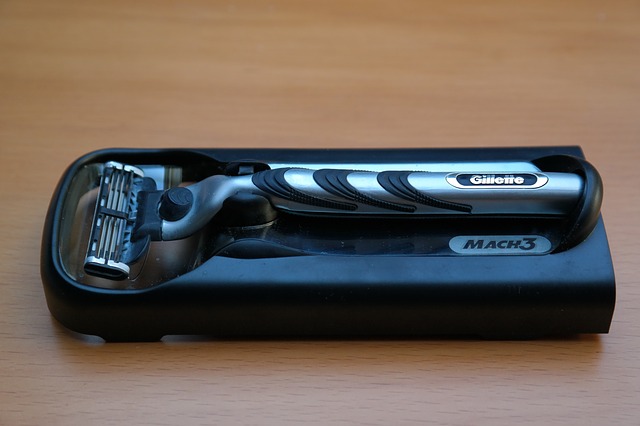 Prior to starting the treatment, you must avoid plucking or waxing at least four weeks. This also includes the use of depilatory creams or epilators. The only hair removal method you can utilize is shaving. Plucking, waxing, or using epilators, can pull out the hair bulb, which is the primary target of laser or IPL when inhibiting hair growth.
For women, a men's razor with 5 blades is typically the best choice.
Men's razors are made for the contours of a face and sensitive skin, therefore they are (usually) very gentle. Make sure you shave the night before your treatment session and shave in the same direction the hair grows to avoid ingrown hairs.
4. Extra Replacement cartridges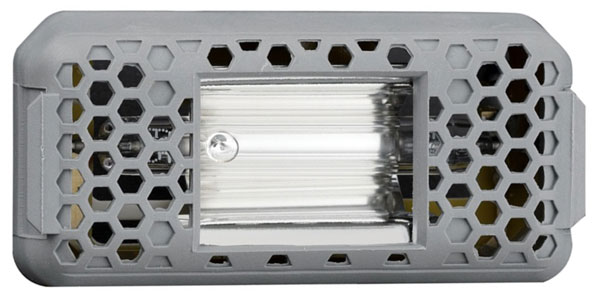 Not all IPL devices come with free replaceable cartridges. You may have read in the product manual of your device that it has a "bulb life" or number of flashes before requiring a replacement.
This means, your device has a lifespan of that specific number of flashes. Once consumed or the number of flashes runs out, it will need a replacement cartridge.
Make sure you have one ready in preparation for that event, that way you don't run out mid-treatment. Always remember to check the compatibility of the replacement cartridge for your IPL device, since there are usually multiple versions of the same device, all of which can sometimes require a specific bulb.
For an IPL device with many versions like Remington, you can check the compatible replacement lamp cartridge here.
For Silk'n Flash&Go, Braun Silk-Expert IPL, and Tria Laser 4X, these are examples of light-based devices that don't require cartridge replacement and built for long-term use. However, when you finally exhausted all flashes, you need to buy a whole new device.
5. Topical Anesthetic or Numbing Gel
Use of topical anesthetic, also known as lidocaine gel, during the IPL or laser treatment is completely optional. However, for those with very sensitive skin, or just a low pain tolerance, this may come in handy. You can buy in gel form or cream form.
Lidocaine gel is basically a local anesthetic that blocks your nerve endings, preventing them from sending pain signals and discomfort to the brain. The Hush Anesthetic Numbing Gel is popular among women undergoing laser or IPL treatments.
Both IPL and laser hair removal treatment can give you an uncomfortable sensation of being flicked with a rubber band, but the pain is lesser with an IPL device due to its mechanism.
Conclusion
That just about wraps this post up.  Hopefully this has been a help to you!  Remember when it comes to at home laser hair removal you want safety to be one of the largest priorities you have.  Good luck!