There are a number of great choices for consumers to pick from when it comes to laser hair removal devices. Among the most effective and popular models on the market for 2021 is the MiSMON IPL Hair Removal Device. This product is very highly rated and matches up quite well against competing brands and models as it offers an array of great features while also being very simple to use.
The MiSMON IPL has one of the longest cartridge lifespans of any product that operates in a similar manner. Unlike other brands that require users to regularly change out cartridges every few months, the MiSMON IPL actually lasts up to four or five times longer than its competitors in many cases.
MiSMON IPL Review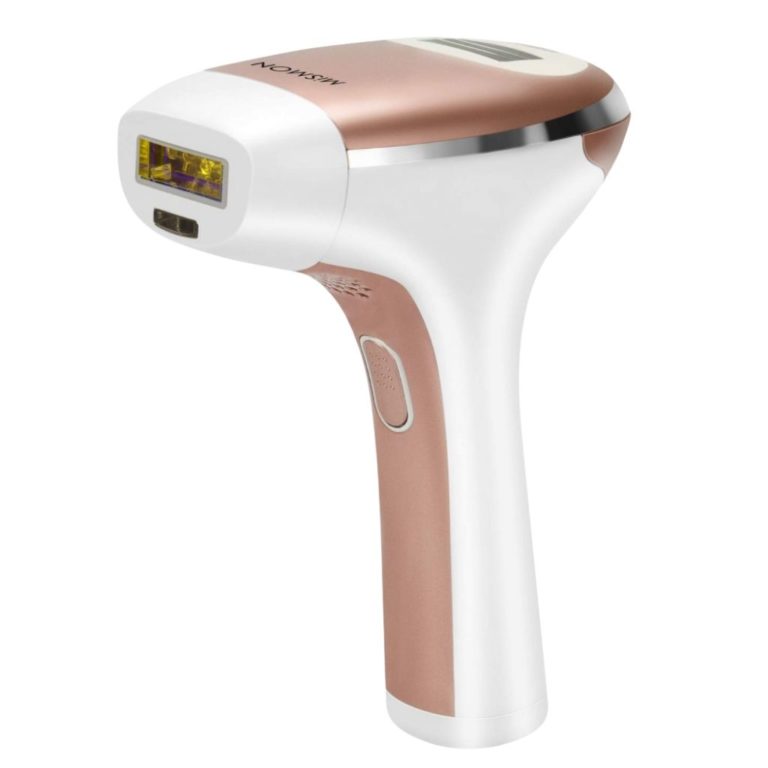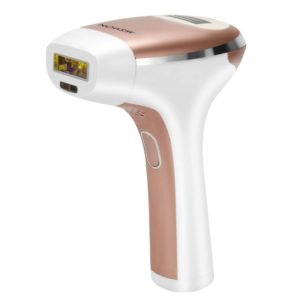 This product utilizes intense pulsed light (IPL) technology to eliminate hair follicle growth in a way that's much more effective than older types of hair removal techniques.
IPL technology essentially uses rapid pulsating light beams which act to open the skin's pores and allow the light to penetrate down deep into each pore to target the hair follicles. Companies use IPL technology because it is extremely effective at blunting the hair follicle itself, as well as damaging it in such a way as to prevent future growth from occurring in the near future.
While the MiSMON IPL is advertised as a solution that offers permanent hair removal, it must be used regularly in order to achieve actual long-term results. Taking a closer look at the MiSMON IPL's many features and capabilities makes it easy to see why this product is so highly rated and is considered one of the best laser hair removal devices on the market in 2021.
The MiSMON IPL can be used by men and women of any skin color or age group as it acts to target each user's specific type of treatment needs through built-in technology.
It operates using replaceable Xenon cartridge lamps that outlast most other brands' products that are designed to function as laser hair removal methods.
This particular model works as a 2-in-1 method as it helps to rejuvenate and increase your skin's overall health and appearance in addition to helping to remove unwanted hair in a way that's safe, effective, and lasting.
Design
The MiSMON IPL hair removal system operates using a light strip that is 3 cm in length, which is much larger and longer than competing brands' contact points that are much smaller and take a longer amount of time to treat the same area that the MiSMON IPL is able to treat in just a few minutes.
The MiSMON IPL's size and ergonomic design make it easy to use on any part of the body for most users, especially since the device itself is cordless which allows users to twist and turn it as needed to contour along with the body.
This device is capable of delivering up to 300,000 flashes of light pulsations as compared to other brands that only offer somewhere in the range of 70,000 to 150,000.
The company that manufactures the MiSMON IPL notes that it is designed to be capable of operating for a period of up to 5 years for most users when used in a regular treatment regimen. After the cartridge has expired, a user only needs to purchase a replacement cartridge instead of the MiSMON IPL's biggest competitors that require their users to purchase an entirely new device once the flash charges run out.
The MiSMON hair removal device is designed to be easy to use, as well as painless for all users. Most other brands products are capable of being surprisingly painful during use as some of them leave a recognizable burning sensation and other models inflict a 'popping' sensation that is unpleasant for nearly anyone to use, especially on a regular basis.
Mismon IPL Laser Hair Removal Device
The Mismon IPL is effective at removing hair with 18J of removing power. It's also been cleared by the FDA for use. Popular for both women and men.
Check Latest Amazon Price
We may earn a commission if you click this link and make a purchase at no additional cost to you.
Similar: Ellesilk Laser Hair Removal Device Review 
Use and Operation
Unlike the MiSMON IPL's competitors, the company advises users to stick to a specific regimen that works in three separate 'phases' in order to be fully capable of stopping the recurring growth of body hair in a particular area. This regimen, according to users who have rated the product on Amazon and other websites and forums, is highly effective and very simple and easy to follow.
The first phase consists of the initial three weeks that a user starts using the MiSMON IPL on the areas of their skin that they want to safely remove the hair from. This phase lasts only about 3 weeks and requires each person to use the device on their skin area only once per week during this time period.
The second phase is much longer and lasts a total of 12 weeks. During this stage, users are encouraged to use the MiSMON IPL only once every other week to treat the same areas in the same manner as the first phase. The result is that each user should only utilize the device a total of 6 times during the second phase.
The third and final phase is referred to as the MiSMON hair removal device 'Maintenance' phase when the hair should be effectively blunted from growing in the same normal manner as it usually does.
Users are advised to only implement the device and use it on problem areas at this time about once every two months. It is at this stage when hair removal is more or less considered to be 'permanent' as the MiSMON IPL will have done its job in stopping or slowing the hair's growth to a minimal degree.
Mismon IPL Laser Hair Removal Device
The Mismon IPL is effective at removing hair with 18J of removing power. It's also been cleared by the FDA for use. Popular for both women and men.
Check Latest Amazon Price
We may earn a commission if you click this link and make a purchase at no additional cost to you.
Related: Silk N Go IPL Removal Device Review 
Conclusion
When compared alongside the other top brands that produce laser hair removal devices, the MiSMON IPL is notably more expensive, but it offers a higher level of convenience for users who are serious about want to have permanent hair removal of unwanted body hair and eliminate the need for waxing and razors altogether.
The higher price is a reasonable trade off as cheaper products simply won't last as long or perform as well as the MiSMON IPL over the course of a few years.